Friday, Sept. 20, 2019's Chowdown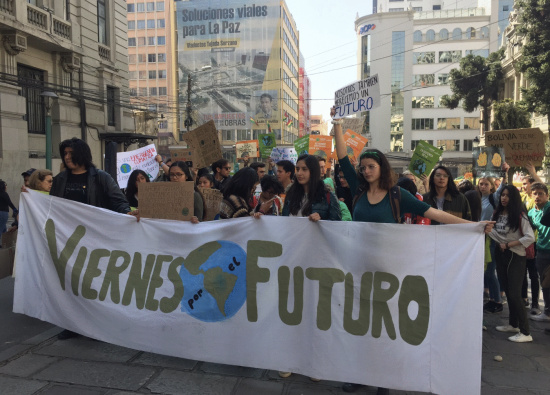 On Friday Humboldt will join with communities across the world in participating in the Global Climate Strike, an event aimed at raising awareness of the dangers of fossil fuels and demanding governments act in response to the climate crisis.
Locally gathering is scheduled to take place at the HSU Quad starting at noon followed by a march down to the Arcata Plaza. Additionally, a second demonstration is planned for in front of the Humboldt County Courthouse between 3 and 7 p.m. Expect signs.
More details on the Global Climate Strike can be found here.
Events
Restaurants
Eureka
Arcata
Eel River Valley
McKinleyville
SoHum
Trinidad
Blue Lake
---
Movie Showtimes
Broadway Cinema
AD ASTRA: 11:45, 12:20, 3:15, 5:10, 6:10, 9:10
BRITTANY RUNS A MARATHON: 12:30, 3:05, 5:50, 8:30
DOWNTON ABBEY: 11:40, 12:25, 2:30, 3:20, 6:15, 9:05
GOOD BOYS: 4:55, 9:40
HUSTLERS: 12:35, 1:30, 3:15, 4:10, 6:00, 6:50, 8:35, 9:30
IT CHAPTER TWO: 12:10, 3:50, 5:20, 7:30, 9:00
LION KING, THE 2D: 12:00, 2:45
OFFICIAL SECRETS: 1:20, 4:00, 6:40, 9:25
PEANUT BUTTER FALCON: 12:05, 2:30, 7:20
RAMBO: LAST BLOOD: 11:50, 2:15, 2:40, 4:35, 7:00, 8:00, 9:20
THE GOLDFINCH: 5:30, 8:50
Mill Creek Cinema
AD ASTRA: 12:15, 3:10, 6:15, 9:10
DOWNTON ABBEY: 11:50, 2:40, 3:20, 5:40, 8:30, 9:20
GOOD BOYS: 12:05, 2:30, 4:50, 7:10, 9:25
HUSTLERS: 1:00, 3:40, 6:20, 9:00
IT CHAPTER TWO: 12:50, 4:35, 8:15
PEANUT BUTTER FALCON: 12:00, 2:15, 4:35, 7:00, 9:30
RAMBO: LAST BLOOD: 1:30, 4:00, 6:25, 8:50
THE GOLDFINCH: 12:10, 6:00
Minor Theatre
AD ASTRA: 3:00, 6:00, 9:30
DOWNTON ABBEY: 4:00, 7:00, 9:00
IT CHAPTER TWO: 2:00, 5:45, 10:00