SATURDAY LOWDOWN: Mr. Humboldt 2020! Melvin Seals! TK Kelly!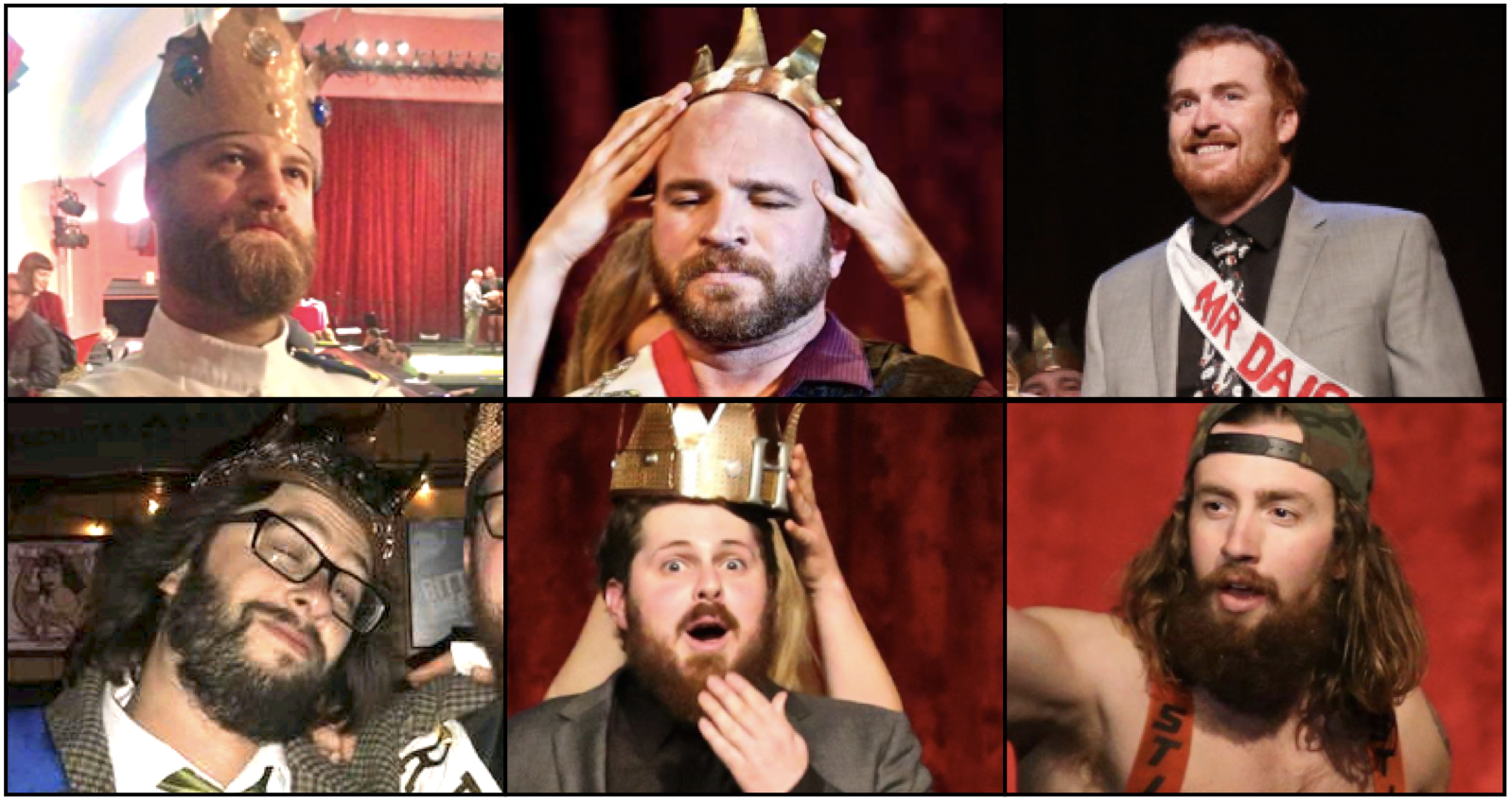 Will the seventh Mr. Humboldt resemble the previous six? Find out Saturday!
Leap day in Humboldt is jam-packed with joy should you seek it out. Scroll your Lowdown below for details on the 2020 Mr. Humboldt Pageant at the Arcata Theatre Lounge, a benefit concert for local homeless at the Eureka Muni featuring Melvin Seals and JGB, and Tosh.0 writer and comedian TK Kelly's appearance at the Savage Henry Comedy Club (assuming his plane finally landed). Boredom is a choice. Get out there.
Events
Movie Showtimes
Broadway Cinema
1917: 12:05, 2:55, 5:40, 8:30
BIRDS OF PREY (AND THE FANTABULOUS EMANCIPATION OF ONE HARLEY QUINN): 11:00, 1:35, 4:10, 7:05, 9:45
BOY II, THE (BRAHMS): 1:00, 3:15, 5:30, 7:45, 10:10
CALL OF THE WILD: 11:15, 12:00, 1:45, 2:30, 4:15, 5:00, 6:45, 7:30, 9:15, 10:00
DOLITTLE: 4:20
FANTASY ISLAND: 11:10, 1:55, 4:30, 7:10, 9:50
IMPRACTICAL JOKERS: THE MOVIE: 12:30, 2:40, 5:05, 7:20, 9:40
INVISIBLE MAN, THE: 11:30, 1:10, 2:10, 3:50, 4:50, 6:30, 7:35, 9:10, 10:15
PARASITE (GISAENGCHUNG): 12:15, 3:20, 6:25, 9:25
SONIC THE HEDGEHOG: 11:20, 12:20, 1:50, 2:50, 5:20, 6:50, 7:50, 9:20
Mill Creek Cinema
BAD BOYS FOR LIFE: 1:10, 6:50
BIRDS OF PREY (AND THE FANTABULOUS EMANCIPATION OF ONE HARLEY QUINN): 12:50, 3:50, 6:40, 9:15
CALL OF THE WILD: 12:00, 1:00, 2:30, 3:30, 4:50, 6:10, 7:10, 8:40, 9:30
FANTASY ISLAND: 4:00, 9:35
IMPRACTICAL JOKERS: THE MOVIE: 11:30, 2:00, 4:30, 7:00, 9:40
INVISIBLE MAN, THE: 11:40, 12:30, 2:20, 3:10, 5:00, 6:30, 8:00, 9:00
SONIC THE HEDGEHOG: 11:50, 2:10, 4:40, 7:05, 9:25
Minor Theatre
BEANPOLE: 5:00
CUNNINGHAM: 6:15
MET OPERA: AGRIPPINA: 9:55
MY NEIGHBOR TOTORO (1988): 3:15, 9:00
PREMATURE: 4:00, 8:30
SONIC THE HEDGEHOG: 12:30, 2:15, 6:45, 9:30