Lowdown! for Saturday, Dec. 11
SPONSORED BY
---
Because People Seem to Forget Every Year, Here is a Map to Help You Either Enjoy or Avoid Eureka's Trucker's Christmas Parade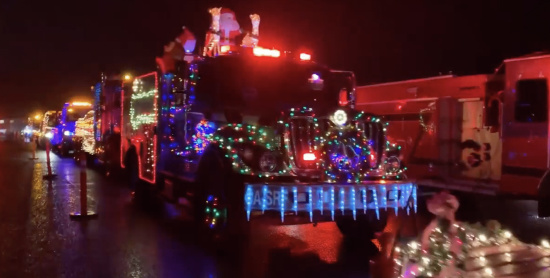 Nothing aggressively solidifies the return of the holiday season in Humboldt quite like a good ol' monotone "HONK HONK HONK… HONK HONK HONK… HONK HONK HONK, HUH-HONK." Yes, happy Eureka Trucker's Christmas Parade to all who celebrate.
This year's Rex Bohn-sponsored event kicks off at 6 p.m. and will as always feature an impressive, endless stream of colored light-bedecked big rings slithering their way through Eureka. And because every year we see numerous comments online inquiring about the parade's route, we'll just go ahead and prominently visually feature that most-important bit of information below while also reminding you that this will be an impossible night to drive through large swaths of Eureka.
Merry Honk-mas to you and yours. Other less-diesel-fume-engulfed events in your Saturday Lowdown farther down.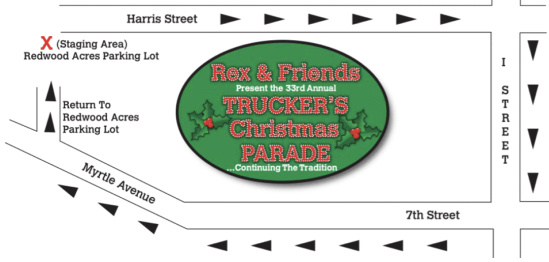 Harris to I to Seventh to Myrtle. Got it?
---
Top Events!