Lowdown! for Saturday, Dec. 31
SPONSORED BY

Top Events!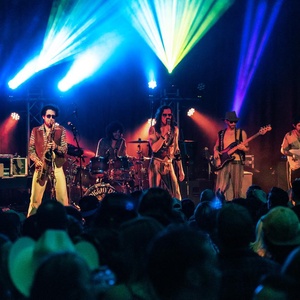 Diggin Dirt
Arcata Theatre Lounge / 9 p.m. / $45 / $30 just Saturday / $25 just Friday
TWO NIGHTS! This seven-piece band emerging from behind the redwood curtain in Humboldt County, California is skyrocketing through the west coast music scene. Shoveling out their own path, and consistently wowing audiences and filling concert venues, Diggin Dirt is no ordinary funk and soul band.
613-3030 / Web site /
All Events!