Lowdown! for Friday, July 7
SPONSORED BY
Top Events!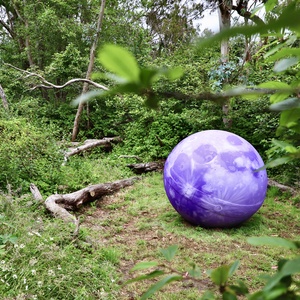 Outer Roominations
See Event Description / noon-10 p.m. / $20
Get Weird. You are invited to emerge from your abodes to once again engage with art, nature and your community for the third annual Outer Roominations, a weekend of outdoor, site-specific art installations, music, and curious performances.
Web site /
Eureka Friday Night Market
Downtown and Old Town Eureka / 5:30-8:30 p.m.
Humboldt Made and the North Coast Growers Association transform the streets of Old Town Eureka into a festive place to meet up with friends and neighbors after the long work week.
Web site /
Grupo Nueva ilusion
Blue Lake Casino and Hotel / 9 p.m.-1 a.m. / $10 / 21+
Web site /
All Events!
Movie Showtimes
Broadway Cinema
ASTEROID CITY: 11:50, 2:30, 5:00, 7:30
ELEMENTAL 2D: 11:30, 2:00, 4:30, 7:10
INDIANA JONES AND THE DIAL OF DESTINY: 12:20, 1:40, 3:40, 5:00, 6:50, 7:00, 8:20
INSIDIOUS: THE RED DOOR: 12:10, 12:50, 3:30, 4:10, 6:40, 7:30
JOY RIDE: 12:00, 2:30, 5:30, 8:00
NO HARD FEELINGS: 12:30, 3:10, 5:50, 8:30
RUBY GILLMAN, TEENAGE KRAKEN: 11:20, 1:50, 4:20
SOUND OF FREEDOM: 12:40, 4:00, 7:20
SPIDER-MAN: ACROSS THE SPIDER-VERSE: 11:10, 2:10, 5:10, 8:10
TRANSFORMERS: RISE OF THE BEASTS 2D: 1:00, 4:30, 7:50
Mill Creek Cinema
ELEMENTAL 2D: 11:30, 2:00, 4:30, 7:10
INDIANA JONES AND THE DIAL OF DESTINY: 11:40, 12:45, 3:40, 4:00, 7:00
INSIDIOUS: THE RED DOOR: 12:50, 4:10, 7:00, 7:30, 7:45
JOY RIDE: 12:00, 2:30, 5:30, 8:00
RUBY GILLMAN, TEENAGE KRAKEN: 11:30, 1:50, 4:20
SOUND OF FREEDOM: 12:30, 4:00, 7:20
SPIDER-MAN: ACROSS THE SPIDER-VERSE: 11:20, 2:10, 5:10, 8:10