Wednesday, Nov. 8

Top Events!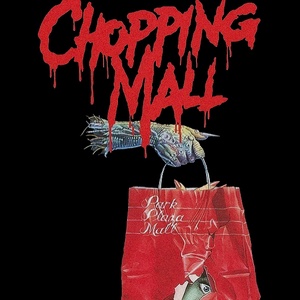 Sci-Fi Night: Chopping Mall (1986)
Arcata Theatre Lounge / 6-9 p.m. / $5 / $9 Admission + Poster
Shopping mall employees stay behind for a late night party in one of the stores. Suddenly the new security system malfunctions, locks down the mall and goes on a killing spree.
1 / Web site
All Events!
Movie Showtimes
Broadway Cinema
AFTER DEATH: 12:20, 5:40
FIVE NIGHTS AT FREDDY'S: 11:40, 12:30, 1:00, 1:30, 2:10, 3:00, 3:30, 4:00, 4:40, 5:30, 6:00, 6:30, 7:10, 8:00, 8:30, 9:00
FREELANCE: 3:10, 8:20
KILLERS OF THE FLOWER MOON: 11:30, 2:50, 5:50, 7:00
LONESOME SOLDIER: 12:40, 4:10, 7:30
PAW PATROL: THE MIGHTY MOVIE: 11:55, 1:10, 3:25
THE CREATOR: 2:30, 5:25, 8:30
THE EXORCIST: BELIEVER: 12:05, 3:40, 6:15, 8:50
THE MARSH KING'S DAUGHTER: 12:10, 2:40, 5:10, 7:40
THE NIGHTMARE BEFORE CHRISTMAS 30TH ANNIVERSARY 2D: 11:50, 4:00, 6:00
THE NIGHTMARE BEFORE CHRISTMAS 30TH ANNIVERSARY 3D: 1:50, 8:10
Mill Creek Cinema
AFTER DEATH: 5:20
FIVE NIGHTS AT FREDDY'S: 3:50, 4:25, 5:10, 6:40, 7:15, 8:00
FREELANCE: 7:50
KILLERS OF THE FLOWER MOON: 3:00, 7:10
LONESOME SOLDIER: 4:00, 7:20
THE MARSH KING'S DAUGHTER: 4:50, 7:30
THE NIGHTMARE BEFORE CHRISTMAS 30TH ANNIVERSARY 2D: 3:40, 7:40
THE NIGHTMARE BEFORE CHRISTMAS 30TH ANNIVERSARY 3D: 5:40