Wednesday, Nov. 15

---
WEDNESDAY LOWDOWN: Dave Alvin in Arcata
Grammy award-winning singer/songwriter and former X guitar player Dave Alvin brings his rootsy rock stylings to the Arcata Theatre Lounge stage on Wednesday night.
---
Top Events!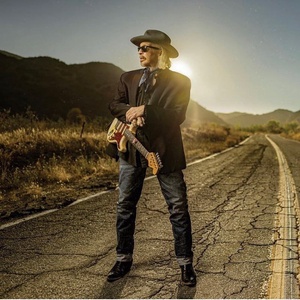 Dave Alvin & The Guilty Ones
Arcata Theatre Lounge / 8-11:59 p.m. / $45 / 18+
Dave Alvin, a Grammy Award winning songwriter, singer and self described barroom guitarist, is considered by many to be one of the pivotal pioneers of Americana.
3 / Web site
All Events!
Movie Showtimes
Broadway Cinema
AFTER DEATH: 1:10
FIVE NIGHTS AT FREDDY'S: 11:50, 2:30, 3:40, 5:00, 6:20, 7:35, 8:50
IT'S A WONDERFUL KNIFE: 12:50, 3:10, 5:50, 8:30
JOURNEY TO BETHLEHEM: 11:35, 2:00, 4:30, 6:50
KILLERS OF THE FLOWER MOON: 11:40, 2:50, 7:10
PAW PATROL: THE MIGHTY MOVIE: 12:30, 2:55, 5:20
PRISCILLA: 12:10, 2:40, 5:10, 7:40
THE CREATOR: 11:45, 4:20, 7:50
THE EXORCIST: BELIEVER: 8:00
THE MARVELS 2D: 11:30, 12:20, 2:10, 3:00, 3:50, 4:50, 5:40, 7:30, 8:20, 9:00
THE MARVELS 3D: 1:10, 6:30
TIGER 3: 12:00, 3:30, 7:00
Mill Creek Cinema
FIVE NIGHTS AT FREDDY'S: 4:00, 5:10, 6:30, 7:40
KILLERS OF THE FLOWER MOON: 3:00, 7:10
PRISCILLA: 5:00, 7:30
THE MARVELS 2D: 3:10, 4:30, 5:20, 6:35, 7:00, 7:50
THE MARVELS 3D: 3:40, 6:10