RECENTLY: 'He Was the One': Josiah Lawson, Humboldt State Student and President of Brothers United, Remembered at Campus Prayer Service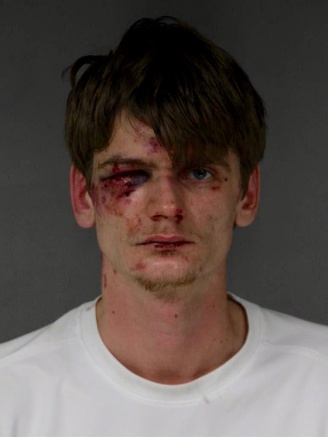 Kyle Christopher Zoellner, a 23-year-old from McKinleyville, entered a plea of "not guilty" this afternoon to a charge of murder, and he denied a special allegation of using a deadly weapon (a knife) in the April 14 killing of 19-year-old HSU student David Josiah Lawson.

District Attorney Maggie Fleming was in the courtroom as the prosecutor. Zoellner, looking younger than his age in glasses and a baggy orange jumpsuit, told Judge Stephen L. Mock that he was unable to afford a lawyer.
Zoellner was represented by Deputy Public Defender Luke Brownfield. The courtroom was filled, primarily by those supporting Lawson, including students from HSU. But the arraignment didn't last long.
A preliminary hearing An intervention was set for April 27 at 9:45 a.m. and a preliminary hearing was set for May 1.
Judge Mock set bail at $1 million.
PREVIOUSLY: