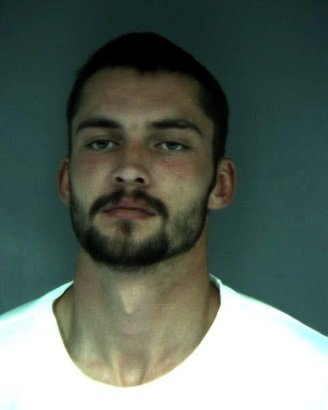 The charges against murder suspect Maxx Carson Robison will stand, including one that would mean life without parole if he is convicted.

Today Judge Christopher Wilson refused to dismiss a charge that Robison, accused of killing 19-year-old Rihanna Skye McKenzie, also tried to murder McKenzie's boyfriend Elisha Mansell when he opened fire on the car the couple was in. McKenzie died from bullet wounds, but Mansell was not hit.
Even more crucial to Robison's case is the allegation that he committed murder by firing from a vehicle. That is a so-called "special circumstance" murder, and a conviction means life in state prison without possibility of parole.
Robison's mother and grandmother burst into tears when the judge issued his ruling this afternoon. Robison remained stoic, saying "Thank you" to Deputy Public Defender Jennifer Dixon as he left the courtroom to be taken back to jail.
At Robison's preliminary hearing Judge Dale Reinholtsen held him to answer on all charges, and today Judge Wilson said he doesn't have the authority to overrule that decision.
"I don't think this court has the ability to substitute my judgment for the magistrate's (Reinholtsen's) judgment," Wilson said.
Dixon had argued earlier that when Robison opened fire on Mansell's car, parked outside McCullen's Motel, his intent was vandalism, not murder. Robison had an altercation earlier that night with Mansell, who fired a handgun into the air in an apparent attempt at intimidation. Robison says his only plan was to do the same.
Robison allegedly was riding in a car with a friend driving when he fired his semiautomatic rifle at Mansell's Chrysler sedan.
As he has said earlier, Wilson told Dixon and Deputy District Attorney Carolyn Schaffer today that they both have strong arguments when the case goes to jury trial. The trial date will be set Sept. 25.
Wilson said he read the full preliminary hearing transcript. He also listened to a phone call, recorded at the jail, that Robison made to his girlfriend shortly after his arrest.
That phone call is probably the strongest evidence in Robison's defense. He expresses shock and dismay that someone was in the car and died, referring to the victim as a "poor innocent lady."
###
PREVIOUSLY: