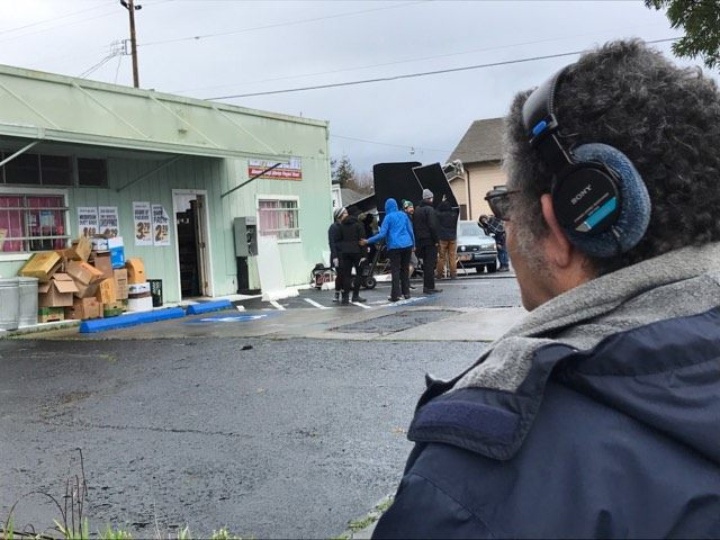 ###
Film crews blocked off traffic on Wabash between Pine and A Streets in Eureka this afternoon as Hollywood come closer to wrapping up the movie "An Evening With Beverly Luff Linn."
Crews could be seen filming in the parking lot of the Vang Chang Market, and in front of a home on the corner of Wabash and Summer Street.
LoCO's Hollywood spies captured the below footage of two actors humping away on a car outside the residence:
Smut that Hollywood is using to corrupt our fragile youth, no doubt.
Be on the lookout for those celebs while you can.
Humboldt-Del Norte Counties Film Commissioner Cassandra Hesseltine tells LoCO that the shoot wraps this Sunday.