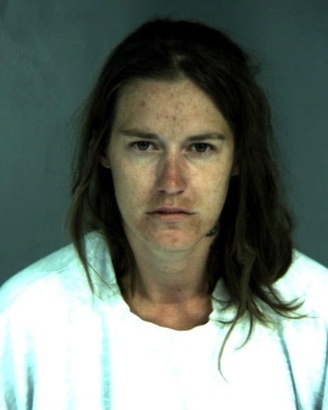 An Arcata woman charged with killing her infant daughter may claim she was insane at the time.

Today Judge Marilyn Miles again postponed the trial-setting for Ewa Misztal while Deputy Public Defender Casey Russo decides whether his client, who already has pleaded not guilty, will also enter a plea of not guilty by reason of insanity.
If Misztal does enter a so-called dual plea, two doctors will be appointed to examine her and she will be entitled to a separate jury trial on the sanity issue.
Misztal, 29, was arrested Aug. 27 after 7-week-old Gigi Misztal suffered multiple skull fractures and died in the emergency room at Mad River Community Hospital. Ewa Misztal reportedly told investigators she accidentally hit the baby's head on a door frame.
The doctor who conducted the baby's autopsy, however, said he doubted such severe injuries could be caused by a bump on the head.
Under California law, before finding a defendant insane a jury must decide he or she did not understand "the nature and quality" of the act and could not distinguish between right and wrong.
Misztal, a Polish national, has now been behind bars for more than 10 months. She barely resembles her jail booking photo. Her face is much fuller, and she wears eyeglasses.
Miles set the next trial-setting for July 19. Deputy District Attorney Carolyn Schaffer is prosecuting the case.
PREVIOUSLY