The preliminary hearing on new charges against murder suspect Jon David Goldberg was postponed today after the defense attorney asked the judge to exclude the press and public.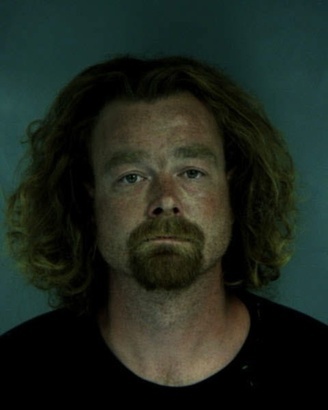 For reasons not discussed in open court, Deputy Public Defender Casey Russo wants Judge Dale Reinholtsen to close Goldberg's preliminary hearing on charges that he brandished a firearm in public and battered his wife, Rachel Goldberg. The preliminary hearing, along with an evidentiary hearing, is now set for Tuesday afternoon.
Deputy District Attorney Luke Bernthal has called Frieda Smith as a witness, and Russo is expected to call Fortuna police Officer Ryan Richardson. Both were ready to testify today but have now been summoned back on Tuesday. Whether their testimony will be public is in question.
Goldberg, 36, has already had one preliminary hearing and was held to answer for the alleged murder of his wife's lover, Fortuna resident Timothy Smith. At that hearing no evidence was presented on accusations relating to Rachel Goldberg, so a second hearing was scheduled.
According to the California Judges Benchguides, published by the California Center for Judicial Education and Research, preliminary hearings should be closed only in extraordinary cases and as a "last resort" to preserve the defendant's right to a fair jury.
"…Under the First Amendment, the press and the public have a fundamental right to be present at criminal proceedings," the guide goes on to state.
A LoCO reporter, blogger John Chiv and reporter Paul Mann from the Mad River Union were in court today.
PREVIOUSLY: