Witnesses in the preliminary hearing on new charges against murder suspect Jon David Goldberg were sent home again today after the defense attorney requested that the public be barred from hearing some of the evidence.
"The defense is asking that the foundational hearing on the evidence (the prosecution) plans to present be held in a closed courtroom," Deputy Public Defender Casey Russo told Judge Dale Reinholtsen at a hearing this afternoon.
Russo is apparently concerned that the material will prejudice potential jurors in the case.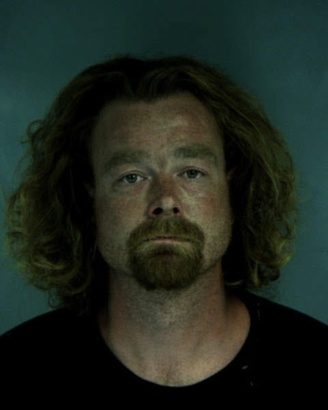 Today Frieda Smith, a prosecution witness, and Fortuna police Officer Ryan Richardson, called by the defense, were asked to return April 11. Smith has now shown up to testify three times, and Richardson twice.

Reinholtsen said that on April 11 he will first consider the motion to close the preliminary hearing. The hearing will then proceed. But it will be up to the judge whether it proceeds in public or in secret.
The judge noted today that under the First Amendment, hearings cannot be closed unless the trial court notifies the public.
"I'm giving notice that there has been a request for a closed hearing," Reinholtsen said. Reporters from the Outpost and the Times-Standard were in court, along with blogger John Chiv.
Goldberg, 36, has already been held to answer for murder and personal use of a firearm for the Sept. 26 shooting of Timothy Smith, who had been having an affair with Goldberg's wife, Rachel Goldberg. Now Deputy District Attorney Luke Bernthal wants to present evidence showing that on the same day, Goldberg battered his wife and brandished a gun in public.
It is rare to close preliminary hearings, held to determine whether there is enough evidence for a trial. They can be closed only as a last resort in extraordinary cases, if a judge determines the evidence presented would prevent the defendant from having an impartial jury.
###
PREVIOUSLY: