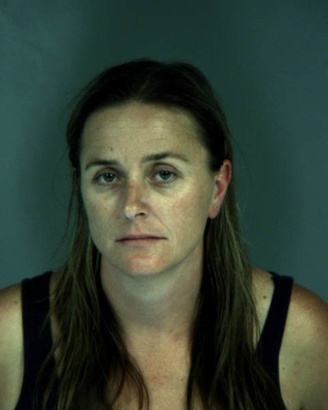 Fortuna resident Marcia "Marci" Kitchen, accused of running over and killing her daughter and another teen-age girl, has been given permission to leave California so she can attend a birthday party.

This morning Judge Christopher Wilson granted defense attorney Patrik Griego's request to allow Kitchen to travel to Oregon for the 85th birthday of her boyfriend's grandmother. Deputy District Attorney Stacey Eads objected, saying afterward she didn't believe attending the party "is justification for her leaving the court's jurisdiction."
On Monday Wilson ordered Kitchen to surrender her passport, which she has done. But he said Kitchen could leave the state if she first asked for the court's approval.
Kitchen, 39, allegedly was driving under the influence on Eel River Drive the night of July 12 when her Jeep struck her daughter Kiya Kitchen and Kiya's friend Faith Tsarnas. The two 14-year-olds were skateboarding on the road.
Prosecutors say Kitchen fled the scene, returning about 10 minutes later and appearing quite intoxicated. Tsarnas was killed instantly, while Kiya Kitchen survived only a few hours.
Marci Kitchen was arrested after a two-month investigation by the California Highway Patrol. She posted bail and is free pending her preliminary hearing, which is set for May 8.
On Monday she was ordered to hand over her passport after prosecutor Eads expressed concern that Kitchen has traveled to Mexico and Columbia during the eight months since the fatal crash.
Kitchen has pleaded not guilty to manslaughter, felony drunken driving and hit-and-run. She has no prior criminal record and would be eligible for probation even if convicted of all charges.
###
PREVIOUSLY