Eureka resident Kattie Rae Yocum pleaded no contest this morning to setting a fire in the former Blue Heron motel office on Aug. 21.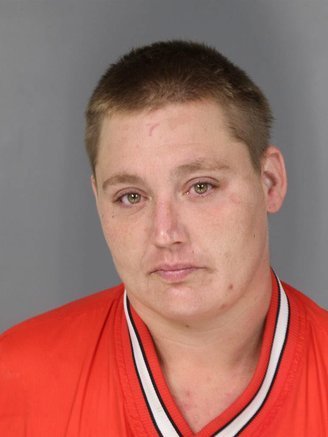 Yocum, 30, had been charged with arson of a structure, which could have meant six years in state prison. Today she admitted to causing a structure fire, which carries a maximum penalty of three years. She entered the plea after a long and sometimes-agitated discussion with her attorney, Deputy Public Defender Brie Bennett.

The plea is "open," meaning there is no agreement between defense and prosecution on her punishment. A no contest plea is treated as a guilty plea, except it can't be used against the defendant in a civil suit.
Judge Christopher Wilson referred Yocum's case to the Probation Department, which will make a recommendation on her sentence. She is scheduled for sentencing Dec. 11.
Yocum was arrested after her friend Desiree Mae Henley told Eureka police Yocum started the fire. Henley claimed Yocum said she was angry that building owner Floyd Squires didn't provide her with an apartment after she provided him with oral sex.
Later Henley, 25, was also charged with arson. She is scheduled for arraignment Monday. Henley is not in custody.
The city of Eureka demolished the Blue Heron, a long-time blue eyesore on Broadway, after the fire.
As Yocum left the courtroom to be taken back to her jail cell, she smiled at your Outpost reporter and said "Have a good day!"
The case is being prosecuted by Deputy District Attorney Adrian Kamada.
###
PREVIOUSLY: