Faced with the threat of being held in contempt of court, the overcrowded state Department of Hospitals has found a spot for murder suspect Antone Richard Aubrey IV.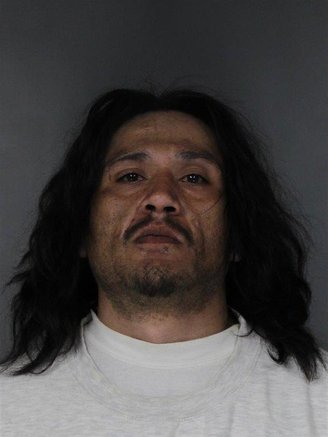 Today attorney David Celli, representing Aubrey, confirmed to Judge Dale Reinholtsen that Aubrey was admitted to a facility in Cucamonga last week. The 30-year-old Aubrey is suspected of shooting his sister to death in Hoopa on Feb. 17. In April he was found mentally incompetent to stand trial, and he has been waiting since then to be transported for treatment.
This morning Samona Taylor, on speakerphone from the state Attorney General's Office, confirmed Aubrey had been committed. The Attorney General's Office is representing the state Department of Hospitals in the contempt-of-court case. An evidentiary hearing had been scheduled for the state to defend its slowness in accepting inmates, but hearing has been canceled now that Aubrey has been housed.
Defense attorneys routinely threaten the Department of Hospitals with contempt of court. The cases rarely if ever go to a hearing, because when the Attorney General's Office becomes involved the Department of Hospitals usually finds a vacancy.
The initial report on Aubrey is scheduled for receipt on Aug. 30.
The sister who Aubrey allegedly killed was 33-year-old Angel Louise Aubrey, a single mother of five.
###