It's been about a year and a half since filming on An Evening with Beverly Luff Linn wrapped, locally — LoCO clickers will, of course, remember film star Craig Robinson's willingness to pose for selfies, Jemaine Clement's Eureka Women's March cameo, and car hood humping on Wabash from that glorious, simpler period when we were all getting along.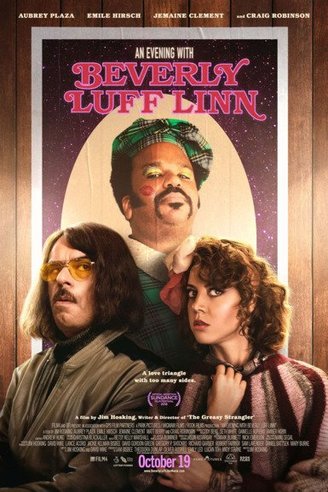 The consensus of the handful of early reviews for the Jim Hosking-directed "stylistic exercise in unpleasantness" have leaned, eh, perhaps not so favorable. T'happens. But with the release of the Luff Linn's trailer yesterday one thing is clear: Humboldt audiences, at least, will have a lot of big fun playing the "Ooo! I know where that is! Wowow!" game should they brave a screening. Watch it, above!
Judging solely by the trailer, the Eureka Inn looks like a big winner, here, as it serves as the set for the mountain lion's share of Luff Linn's scenes. Easily recognizable behind the film's quirky characters are inn locations, inside and out, including the building's entryway, ballroom, Palm Lounge, lobby, Bristol Rose Cafe and various guest rooms. Much wood paneling. Great stuff.
Anywho, you stopped reading the words on this page long ago and are dutifully watching the trailer like proper Humboldtians. (Good job, you.) So we'll just mention, in closing, that An Evening With Beverly Luff Linn stars the aforementioned Robinson and Clement, as well as Aubrey Plaza and Emile Hirsch. It will be available for your viewing pleasure, in theaters and on-demand, on Oct. 19.
PREVIOUS An Evening With Beverly Luff Linn FUN: