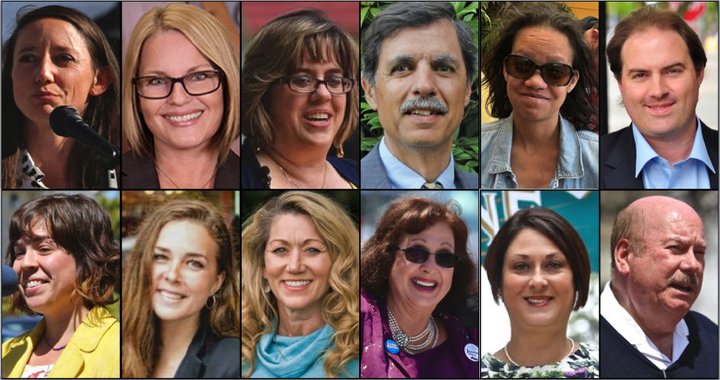 The November election is fast approaching (Only three months away? Eek!) and local candidates are fundraising and filing paperwork, getting all of their ducks in a row. This year Eureka voters will elect a new Mayor and fill three Eureka City Council seats for the First, Third and Fifth wards.
With the passage of Measure P, which redrew the ward map and permits residents to only vote for the representative of their own ward, and what is turning out to be a sizable group of candidates, this election is sure to be an interesting one.

This week most candidates registered their quarterly campaign statements, including information on contributions, which gives a little insight into who's bringing in the bucks. Here is a quick recap on who is running so far and how their campaigns appear to be going.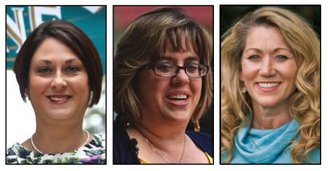 Eureka Mayor
Heidi Messner: Faith Center Pastor Messner is finishing up her first term as a Eureka councilmember for the second ward. According to her paperwork, Messner has taken in $134 in monetary funds from Court Security Officer David Parris.
Michelle Costantine: Owner of Blackwell Construction and founder of "Take Back Eureka," Costantine appears to have provide her own $340 in campaign funds thus far. According to Constantine's Facebook page, City Council candidate Anthony Mantova is one of her endorsers.

Susan Seaman: Seaman, program director for the Arcata Economic Development Corporation (AEDC), seems to be the only mayoral candidate who has already been hitting the campaign fundraising hard. She has garnered $2,330 in support, from nine different individuals, including Humboldt County Senior Planner Steven Santos.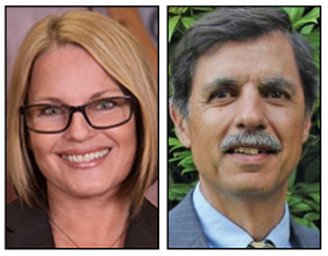 Eureka City Council Ward Five
Joe Bonino: Bonino, who works for Humboldt State University and is a member of Eureka's Planning Commission, is running for council for the second time. Bonino filed the 470 forms for his statement, which is filed by officeholders and candidates who do not have a controlled committee and do not receive contributions more than $2,000 for the calendar year. It seems Bonino is expecting to run an inexpensive campaign.

Kim Bergel: Councilmember Bergel currently holds the Third Ward seat, but due to of the passage of Measure P will be running for the Fifth Ward seat in this election. Bergel's campaign page shows she's raised over $1,200. Bergel told the Outpost today that her official campaign launch will happen on August 15.

Eureka City Council Ward Three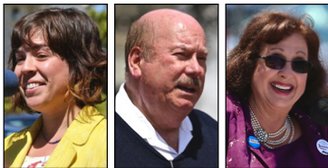 Natalie Arroyo: Like Bergel, Councilmember Arroyo is up for re-election but in a different ward — thanks to the ever confusing Measure P, Arroyo is switching from the Fifth to Third Ward. Arroyo has gathered $2,361 in cash contributions and contributors include Humboldt County Supervisor Mike Wilson, Senator Mike McGuire and Arcata Mayor Sofia Pereira.
John Fullerton: Fullerton is a local Certified Public Accountant and is running for City Council for the second time. Fullerton has gathered a whopping $14,351 from over 20 individuals and companies. Fullerton's endorsers include former Sheriff Mike Downey and Councilmember Marian Brady.

Jeannie Breslin: Founder of the "I Like Eureka" Facebook page, Breslin has no statement on the City of Eureka's website. However, we do know that Breslin filed to run way back in January and got off to a roaring start with a contribution from Ellen DeGeneres of show tickets and signed shoes for Breslin to auction off to support her campaign. Breslin is also endorsed by Eureka Mayor Frank Jager.

Eureka City Council Ward One

Anthony Mantova: Owner of Two Street Music in Eureka, Mantova has been killing it contribution-wise, having gathered $9,600 in monetary contributions. Along with support from individuals, Mantova has a few businesses on his side, including Rendezvous Music and Vending and local rental agency Kramer Investment Corp. He is also endorsed by mayoral candidate Costantine and Ward Three candidate Breslin.

Leslie Castellano: Director of Synapsis, a Eureka dance and performing arts studio, Castellano does not have a statement on the City's website yet. Castellano's endorsers include Mad River Alliance President Ishan Vernallis, Centro Del Pueblo's Renee Saucedo and artist Johnathon DeSoto.

Caroline Brooks: Brooks, owner of Caroline's Texas Barbecue and member of the Transportation and Safety Commission, announced her intention to run relatively recently. She, like Joe Bonino, took the less pecuniary route and opted for the 470 form. Brooks did tell the Outpost she is expecting to run a pretty low-key campaign. Brooks also told the Outpost she's a founding member of Spamley Cup Cook-Off, a local Spam cooking competition.

Hailey Lamb: Lamb also recently announced plans to run for the Ward One seat. Lamb works for Coast Central Credit Union and is the daughter of Humboldt County Deputy Sheriff Charlie Lamb. She has not yet filed her paperwork and is still in the process of gathering her nomination signatures. But she told the Outpost things are looking good.
Of course, it is still early and more money, endorsements and possibly even candidates are sure to come. The deadline to file nomination papers for Eureka Mayor or Councilmember is August 10. If you're interested, to run for Mayor you must be 25 years old and a registered Eureka voter. To run for Council, you must be a registered voter and resident of the Ward you wish to represent.
You can view all of the candidates filed statements on the City of Eureka website.
###