Murder suspect James Arthur Merrick, whose $1 million bail was recently cut to $300,000, has been given another continuance in his jury trial.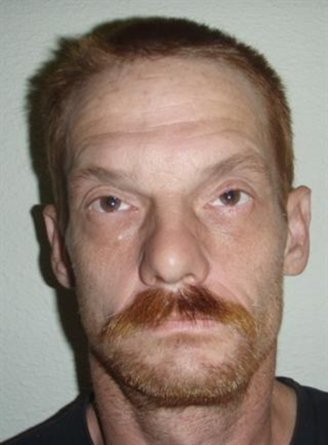 Over the objection of Deputy District Attorney Brent Kling, visiting Judge Doris Shockley granted Deputy Conflict Counsel Meagan O'Connell's motion to delay Merrick's April 9 trial. Merrick is accused of killing 16-year-old Tessa Rae Gingerich by running over her with his pickup truck as she walked along Central Avenue in McKinleyville. He was on probation for a "wet reckless" conviction at the time.
"We would object to a continuance," Kling told the judge this morning. "This is now the second motion for continuance since Ms. O'Connell has taken over the case."
Kling said the first delay was approved because O'Connell wanted an expert witness to review the evidence. That expert viewed the collision scene and Merrick's truck on Feb. 7, he said.
"Well," Shockley responded, "I'm looking at the charges, and I wouldn't second-guess an attorney." She said she understands the prosecution wants to move the case forward, but "you want the defense to be fully prepared."
O'Connell said she is still conferring with experts in the case. The judge granted her request to set April 9 for a discussion on scheduling a trial date.
Earlier this week visiting Judge Joseph Hurley reduced Merrick's bail to $300,000, meaning he would have to come up with about $30,000 to be released from jail. As of this morning he remained behind bars, where he has been since the fatal incident on Dec. 14, 2016. O'Connell is his third lawyer.
On the night in question Merrick was driving with a blood alcohol level more than twice the legal limit, though he told police he had consumed one beer. He also told officers he lost control of his truck because the tires were bald and the road was slick with rain.
In addition to murder and felony DUI, Merrick is charged with attempting to flee the scene. O'Connell has said Merrick was not planning to leave, but had backed his truck up only because the injured girl was pinned between the vehicle and a tree.
Kling said previously he expects up to 40 witnesses to testify during the trial.
PREVIOUSLY