The bail for murder suspect James Arthur Merrick, accused of running over and killing a teen-age girl while driving drunk, was reduced this morning from $1 million to $300,000.
Visiting Judge Joseph Hurley made the ruling after playing devil's advocate with both Deputy Public Defender Meagan O'Connell and Deputy District Attorney Brent Kling. Hurley told O'Connell that Merrick, if released on bail, is a thousand times more likely to drink, drive and kill someone than your average person. But he also suggested to Kling that the prosecution's argument that Merrick tried to flee after the fatal accident is "weak."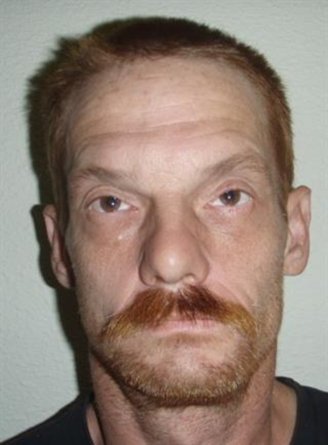 Merrick, 48, would have to come up about $30,000 to be released from Humboldt County Correctional Facility, where he has been since his truck struck and killed Tessa Rae Gingerich on Dec. 14, 2016. The 16-year-old Gingerich had been walking with friends on Central Avenue in McKinleyviile.

At first it appeared there was no way the judge would grant a bail reduction. When Merrick's truck hit the teen he was on probation for alcohol-related reckless driving.
When he entered his plea, one of the terms of probation was that he not drink and drive. He also indicated on the plea form that he understood he could be charged with murder if he drove drunk again and killed someone.
"He lied and now somebody's dead," the judge said. And "felony hit-and-run and somebody dying. That's pretty strong."
O'Connell responded that Merrick never tried to leave the scene, but backed up his truck because the victim was pinned between the front of the vehicle and a tree.
"Mr. Merrick did not attempt to flee," O'Connell said.
If he posts bail, she said, Merrick would be willing to wear an ankle monitor or be under house arrest. He would report daily to the Probation Department if required.
"He's a thousand times more likely than the average human being to drink and drive," Hurley said, adding that he himself has never knowingly consumed alcohol.
"A lot of people in this world have driven under the influence and were never caught," O'Connell said … "I don't have any probabilities (of how likely Merrick is to drink and drive) and I don't think the court has probabilities either."
The issue, she said, is whether Merrick would flee if he's free. She pointed out he is a long-time local resident with family ties and a job, and "he plans on never drinking again."
Hurley expressed doubt about the reliability of an ankle monitor, saying Merrick could be "400 miles away and close to the Mexican border" before authorities realized he'd absconded. Merrick is looking at a possible life term in prison, the judge noted.
The judge also said $1 million is a low bail in a murder case.
"It's $2 million in San Francisco," he said.
Stressing Merrick's reliability, O'Connell said he has never failed to show up for mandated court appearances.
Prosecutor Kling pointed out, however, that Merrick has had a total of three court hearings. He showed up twice for his wet-reckless case. The third time he was in custody on a charge of murder.
But the judge said he would take into account Merrick's history of court appearances, telling Kling he was saying that "because you don't want to let him out."
"We don't," Kling agreed.
Kling said none of the remedies the defense proposed is enough to address Merrick's danger to the community or the risk that he might leave the area.
The prosecutor disputed Hurley's suggestion that evidence of hit-and-run in Merrick's case is weak.
"It's not a weak charge," he said. Merrick, after hitting the girl, got out of his truck and then got back in again, Kling said. People at the scene assumed he was leaving and "they held him there."
Kling pointed out that Merrick was held to answer on the charge during his preliminary hearing.
At one point the judge said that if released, no court admonitions about Merrick's behavior "are going to stop him from driving down the road, and it might be too late."
At another point, though, the judge said that he's seen "a million times" that when people know they are being watched "they behave differently."
In November Merrick tried and failed to get out of jail temporarily on an emergency request, saying he needed to move a broken-down motor home and other items from his property. Another visiting judge denied that request.
Merrick's jury trial is scheduled to begin April 9. But there is a motion to continue scheduled for Thursday.
###