Four of the five bullets that struck Timothy Smith were potentially fatal on their own, the doctor who performed Smith's autopsy testified this morning.
Dr. Mark Super, called as a witness by Deputy District Attorney Luke Bernthal, said one bullet to Smith's lower back passed through a few inches of soft tissue and exited. The other four were devastating, ripping through vital organs, major arteries and Smith's spine.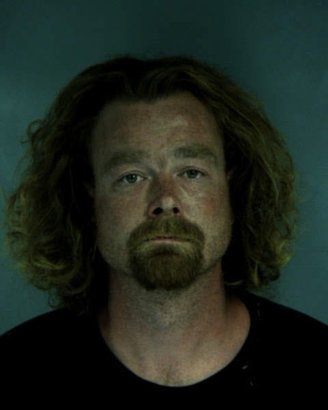 Super took the witness stand in day seven of the murder trial of 37-year-old Jon David Goldberg, accused of shooting Smith to death after finding out he was having affair with his wife, Rachel Goldberg.
One shot struck Smith, 42, "right in the middle of the chest, just under the collar bone," Super said. The bullet hit Smith's breastbone, his aorta and his right lung. The wound had marks from gunpowder particles around it, indicating the shot could have been fired from just a few inches away.
There were two bullet wounds on the left side of the chest. Super said one shot hit the seventh rib, the left lung near Smith's heart, the main pulmonary artery and finally the left lung. The second bullet to the left chest struck the 10th rib, left lung, spine, right lung and shoulder blade.
A bullet to the upper left back passed through the chest wall but didn't enter Smith's chest cavity. It ended up his neck, perforating his jugular vein.
"It was doing OK until it hit the neck vein," Super said.
Four bullets were removed from Smith's body. A fifth was found inside the vinyl body bag encasing the body. Super said the loose bullet was probably the one that exited his back but was caught under his clothing.
Today jurors briefly viewed several autopsy photos, including one showing rods inserted from entrance wound to exit wound, following the trajectory of the bullets.
Smith's family members and friends, who have packed the courtroom every day, chose to stay away during Super's testimony. The remaining audience consisted of four reporters, Goldberg's father and two other spectators.
Bernthal has portrayed Smith's death as premeditated murder. One of Goldberg's neighbors testified he came to his house, enraged after learning about his wife's affair, and said "I'm going to kill that motherfucker." And two traffic flaggers testified that an hour or two before the killing, Goldberg drove by slowly in his van, gawking at Smith's house on Rohnerville Road.
Deputy Public Defender Casey Russo contends Goldberg was taken by surprise when he saw Smith's truck at home, because Smith's wife had told him she'd kicked him out of the house. When Goldberg approached Smith, Russo says, Smith reached for a gun in the cab of his truck. Then he "rushed" at Goldberg and Goldberg's gun went off. He continued firing at Smith because he was in a state of shock, the defense contends.
Whether Smith did have guns in his truck is a crucial issue. On the morning of the killing, Smith's wife Jessica Springer told him he'd better start getting his stuff together for a hunting trip he was planning in a few days. At that time Smith's hunting weapons were still in his truck. But he had been unloading the truck when he was shot and killed at 12:30 p.m., so had he taken his guns in the house? That's where his family says they were: in the bedroom, inside their cases.
Unfortunately, Fortuna police didn't search the truck or the house when they arrived minutes after the shooting.
Bernthal was expected to call more witnesses this afternoon.
###

PREVIOUSLY: