The preliminary hearing for murder suspect Lorna Jean Leen was postponed today after the prosecutor asked to disqualify the judge who was prepared to preside over the case.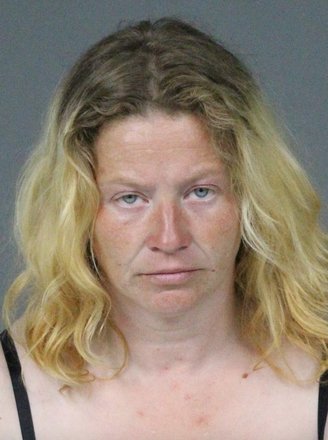 Leen's preliminary hearing was set to begin this morning, and Judge Larry Killoran had planned to transfer the hearing to Judge Kelly Neel. Then Deputy District Attorney Roger Rees took an oath and swore the People did not believe they could receive a fair and impartial hearing before Neel and requested she be disqualified. Killoran then scheduled the hearing for Friday afternoon.
Leen is accused of murdering 16-year-old Eureka resident Brandon Brocious, who was stabbed to death in August at Oceanview Cemetery. Her 15-year-old son, who is being tried in Juvenile Court, is charged with being the stabber.
A number of Brocious' family members and friends were in court today, along with a teenage girl who is expected to be the prosecution's main witness. The girl was ordered to be back in court Friday. While still in the courtroom, she told someone "This won't be done until (Leen) is in the ground."
Outside of court, the girl was comforted by an older man as she cried.
Rees also had requested that Leen enter a waiver of a continuous preliminary hearing, because the hearing was interrupted by being scheduled for another day. He said he didn't want that issue to come up later during a possible appeal.
Rees said if the waiver wasn't entered, he would have to ask for a continuance.
"I am not asking for a waiver," Killoran responded. After speaking with Brocious' family and the teenage witness, Rees decided to go ahead with the Friday hearing afterall.
Deputy Public Defender Luke Brownfield, standing in today for Leen's attorney Deputy Public Defender Casey Russo, said the defense plans to call three witnesses to testify during the hearing. The three women also were ordered back in court Friday.
A preliminary hearing is held to determine whether there is enough evidence to warrant a trial.
###
PREVIOUSLY