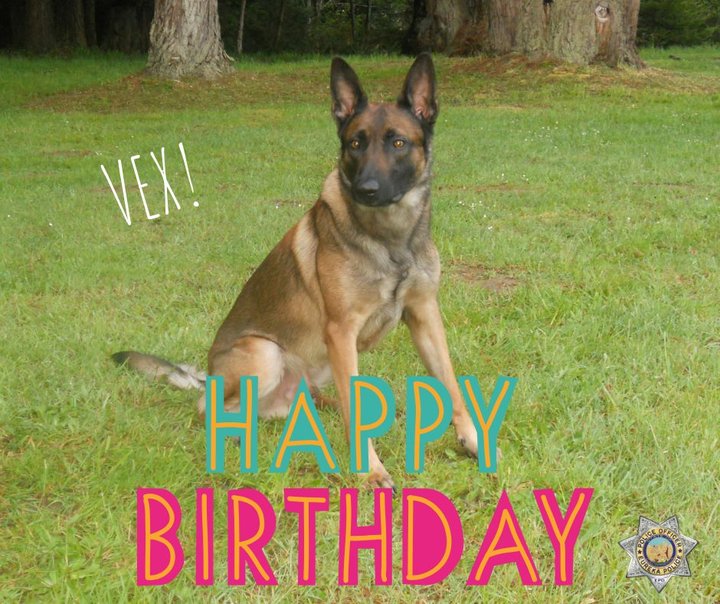 After nine years of chasing down bad guys, Eureka Police K9 Vex is retiring from the force.
EPD announced the news on Facebook today, in celebration of Vex's 11th birthday.
"Happy 11th Birthday Vex!" EPD wrote. "With 11 years of age and nearly 9 years of service with Eureka PD, Vex will be retiring next week: ( He will be living the good life at home with his 2 and 4 legged brothers and sisters."
EPD stated that Vex's official retirement will be announced next week. In the meantime, here's a list of some of Vex's most memorable crime-fighting moments.