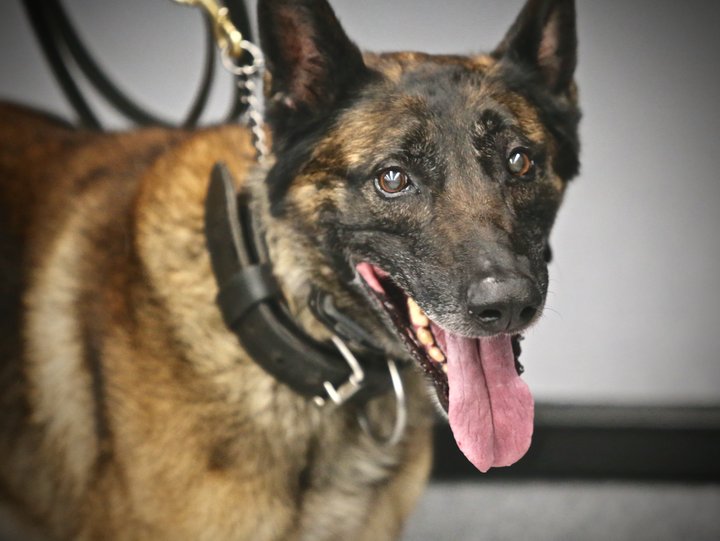 After nearly a decade of chasing down criminals on the mean streets of Eureka, a hairy local hero is calling it a career.

Exactly a week after celebrating his 11th birthday, Eureka Police Department K9 Unit Vex was honored by colleagues and community members during an informal gathering at EPD headquarters scheduled to recognize his impending retirement from the force.
Vex, a Belgian Malinois/Shepherd mix, has been on patrol with EPD for nine years. During that span he has been deployed 754 times and assisted in 146 arrests with a 94 percent "surrender rate" — in short, that means nine suspects got bit.
"Vex has had an impressive run," said EPD Chief Steve Watson. "Pretty amazing to be 77 years old [in dog years] and still going strong. He could probably do the job a little bit longer but it's time for him to retire and take the next step in his journey."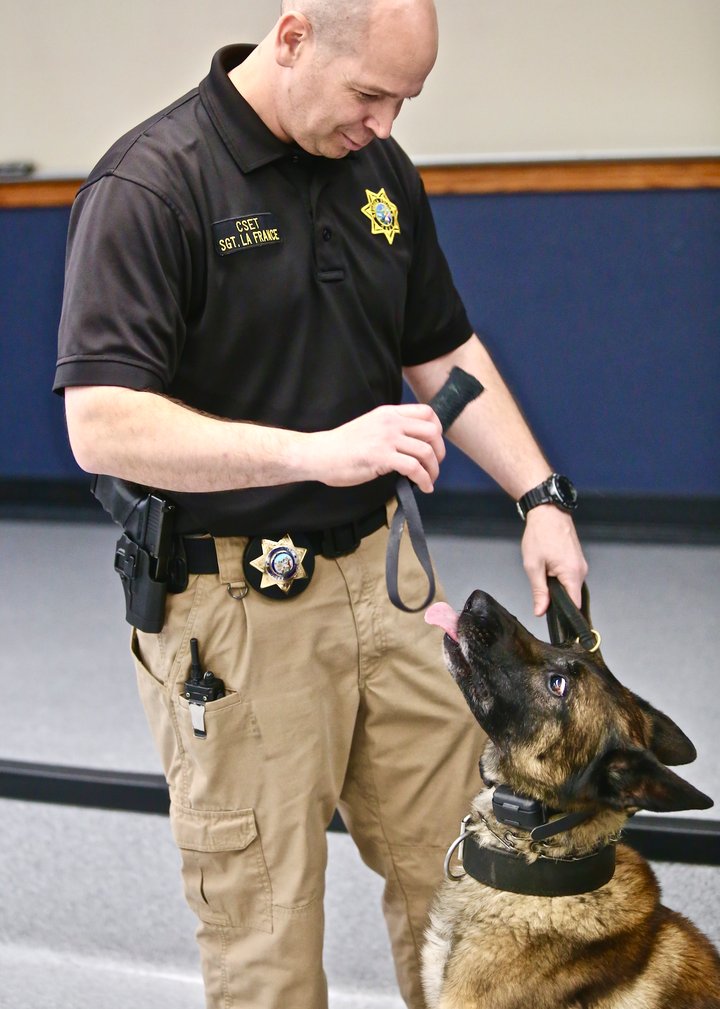 With his baddie biting days behind him, Vex can look forward to a quiet home life with his handler Sergeant Leonard La France as well as La France's wife, kids and two other dogs. At his retirement party Vex and La France were presented with a basket of treats, some doggy toys and another gift from the whole department.
"So we have a plaque here for you and Vex," Watson said. "Promise me Vex won't bite me if I hand it to you."
La France motioned to a nearby table. "You can put it over there," he said.
Vex's retirement leaves EPD with one remaining K9 unit — Max, who joined the department a year ago. Sgt. La France says EPD is looking into funding that would allow them to secure a new dog.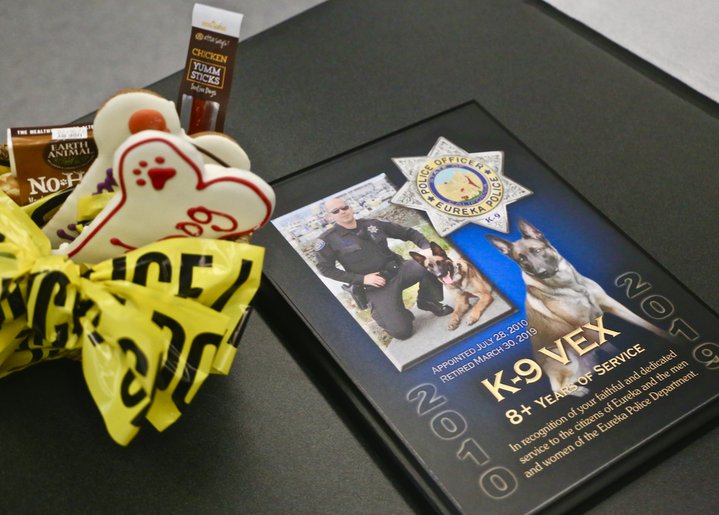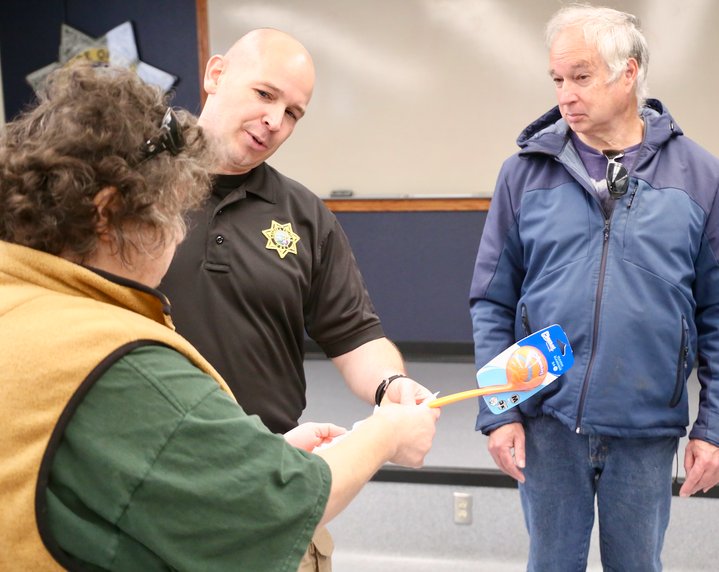 And now, please join LoCO in remembering some of Vex's greatest hits: