The final words spoken by murdered Hoopa grandmother Cheryl Bussell were "Lorence Bailey," the name of the man who killed her.

Today, nearly three years after the 50-year-old Bussell was brutally stabbed and shot to death in her home on Lower Cal Pak Road, Bussell's family watched as Bailey was sentenced to nearly 35 years in state prison. Bailey pleaded guilty last month to voluntary manslaughter.

"It took three years for this human being to admit what he had done to my mother," Bussell's oldest daughter Fawn Colegrove said at the sentencing this morning before Judge Christopher Wilson. "Even though her last words were his name."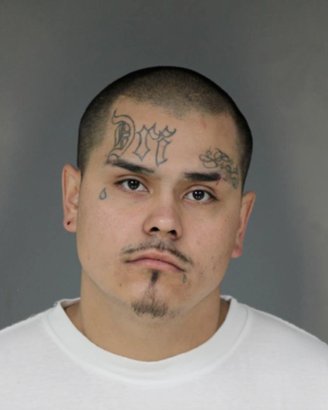 Colegrove said her mother's death has left her with "so much anger and hatred in my life." Addressing Bailey, she said "You deserve every bit of suffering you can get, and don't forget that."
Bailey, 26, stood silently next to defense attorney Russ Clanton as grieving family members described their suffering and lashed out at him for the agony he had caused.
"She was murdered in the middle of the night by this person who is less than human but claims to be a man," said Claudia Patino, another of Bussell's five daughters. She said her mother's death has left behind "such a dark and evil sadness" and a great fear of mankind in general.
Before victims began addressing the judge, defense attorney Clanton said Bailey was an addict with "very serious mental health issues" that had never been addressed by either
Bailey or the many agencies he encountered during his troubled life.
"I know the (Bussell) family has suffered a great loss," Clanton said. "Mr. Bailey has significant and very sincere remorse."
During her remarks, Patino said Bailey was motivated by "pure evil" and had no self-control.
"This is not about drugs or society," she said. "This was a mother of five girls, five girls who needed her. I need her."
Patino spent her 20th birthday "preparing and viewing my mother's unrecognizable body."
Her last words to the judge were "My mother's life mattered."
Bussell was killed just hours after celebrating Thanksgiving 2016 with her family. Brother-in-law Martin Cervantes said he remembers how she looked that night when she left. "How she was glowing and how she was smiling."
Cervantes also mentioned Bailey's unprovoked attack on a jail correctional officer, who was beaten by Bailey and his cellmate.
"To do that for nothing, there has to be something wrong."
Bussell's sister Annette Davis spoke directly to Bailey: "Lorence Bailey, you murdered my sister … you brutally took her from us."
Davis said Bussell's murder left "a big void in our hearts and our lives. We'll miss her laugh, her sarcasm and her baked cookies.
"Lorence Bailey, you're a wrecking ball that came out of nowhere."
Another daughter, Janette Patino, said she was in court to speak on behalf of her 5-year-old son, who knows his grandmother was murdered.
"He loved his grammy very much," Janette said. "He wanted me to tell this person 'You cannot take my grammy away from me because she's in my heart.' "
And to Bailey: "You are just evil and a piece of shit and I hope you rot in hell."
After the speakers finished, Judge Wilson told them how impressed he was with the family's strength.
"How proud (Bussell) must be of you for being here," he said.
Bailey was sentenced to 11 years, the high term for voluntary manslaughter. But because he has a prior "strike," for participating in a home-invasion robbery at age 17, that term was doubled to 22 years. The remaining time — a total of 34 years and eight months — was for special allegations and for his August 2017 attack on Correctional Officer Dillon Huffman. Former cellmate Jonah Dale Little is already in prison for that crime.
As part of his negotiated plea, Bailey agreed to give up all credit for the time he's spent in Humboldt County Correctional Facility.
Deputy District Attorney Roger Rees was the prosecutor in the case. Today Rees told the judge that some of Bussell's family members had spent "two or three years" working on the letters they read in court today.
###