If Fred Loftus did hit his old friend David Kobak before Kobak shot him to death, it was the first time in their sometimes-contentious relationship of 30 years.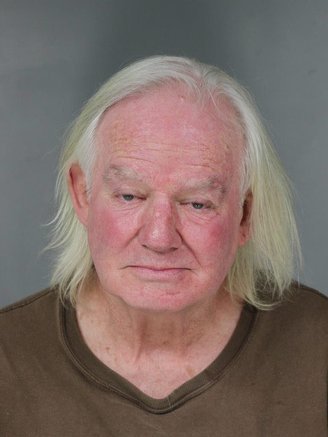 "You'd gotten drunk together many times," Deputy District Attorney Whitney Timm told Kobak during her cross-examination today.
"Yes," Kobak replied.
"You never got into a fist fight in 30 years? He never struck you?"
"No."
Kobak had testified Thursday that during their time working together on commercial fishing boats, they parted ways numerous times because either Loftus quit or Kobak fired him. But their disputes never became physical.
Yet Kobak maintains that during a drunken argument on Aug. 25, 2017, Loftus hit him twice in the face.
"You didn't call 911," Timm said.
"I didn't call 911."
"You didn't go outside."
"I didn't go outside."
"You didn't tell Fred to get out."
"I didn't tell Fred to get out."
Kobak did call 911 that evening, but it was to report he had shot his buddy and he was lying dead on the floor.
All he can remember, he says, is Loftus losing his temper and hitting him in the face. He dimly recalls hearing two or three "pops" of gunfire, then looking down to see Loftus dead.
The two had been drinking all day and had walked the 13 blocks from Ernie's bar on A Street to Kobak's apartment on the 1300 block of Seventh Street. Ernie's bartender Jonna Hammers, testifying today, said she recalls serving Kobak three pints of beer and Loftus two cranberry and vodkas.
Hammers said the two men did not appear to be under the influence when they left the bar.
After Loftus and Kobak got home, Loftus left again and walked to the Little Red Lion bar, where he spent about 20 minutes. Then he walked into the liquor store next door and bought a bottle of hard liquor.
Kobak was cooking dinner when they began arguing and Loftus allegedly struck him.
Kobak, then 75, shot the 59-year-old Loftus eight times with a semiautomatic rifle. Judging by the testimony of the pathologist who conducted the autopsy, two shots to the back of Loftus's neck and one to the middle of his back were fired when Loftus was on the floor.
Prosecutor Timm obtained scant information today from Kobak, whose standard response was "I don't remember."
He recalls calling 911 and being handcuffed and led to a police car, but says he has no memory of an interview with Eureka Senior Detective Ron Harpham. During the interview Kobak told Harpham he got his gun from the bedroom and walked toward Loftus, opening fire when Loftus stood up and "started giving me some shit. "
Kobak does remember being taken to the hospital to have his blood drawn, which happened after the interview.
Timm started out by asking Kobak about comments he made to Harpham, but Kobak responded each time by saying he doesn't remember talking to the detective. Then the prosecutor began referring to a videotape of the interview that was played in court and that Kobak watched.
"I don't remember that video," he said.
For the first time ever, Kobak said today he had a mark on his face from being punched by Loftus. He previously said he had no injuries.
"I had a little spot on my forehead but nobody seemed to notice," he testified.
During yesterday's testimony, Kobak said he was diagnosed in 2017 with early-stage Alzheimer's disease. Today he said "some doctor when I got in the jail here" made the diagnosis.
"Isn't it true," Timm said, "that your attorney had you evaluated by a neuropsychologist, and isn't it true that doctor did not say you had Alzheimer's?"
Later, Deputy Public Defender Casey Russo asked Kobak if after meeting with doctor, "did you believe you'd been diagnosed with Alzheimer's?"
"Yes."
Kobak is charged with first-degree murder. His attorney said during opening statements that Kobak was extremely drunk, stressed out and suffering from memory problems.
Testimony is expected to continue Monday afternoon before Judge Greg Elvine-Kreis.
PREVIOUSLY: