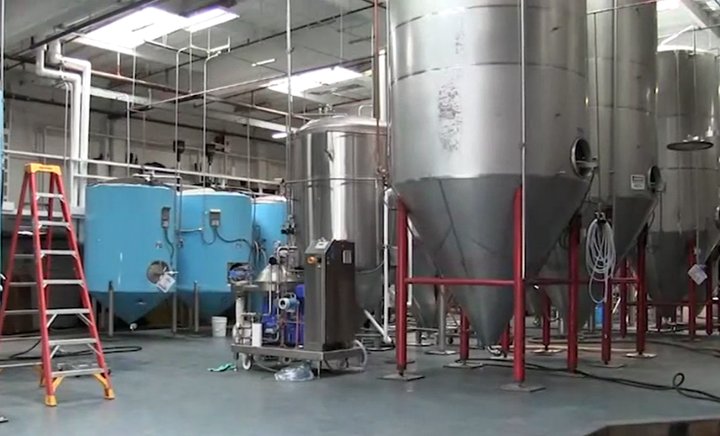 Tens of thousands of dollars' worth of industrial brewing equipment is up for auction after Eureka's Korea-based brewing company The Booth shut down its local facility without notice in December.

The online auction, which began on May 21, features a warehouse-full of expensive-sounding machinery, like a complete Wild Goose 16-oz. can line and labeler, an Alfa Laval centrifuge, a Sympac Bottle Filler, a York Glycol chiller and more.
"All equipment to be sold at auction — wall to wall, floor to ceiling!" the auction company Schneider Industries stated on its website in partnership with the liquidation company Tiger Group.
Speculation over the fate of the brewing company, which set up shop in Eureka in January of 2017, began to build after the company's American social media pages went dark last July. It's unclear if the company is still functioning in Korea. However, The Booth's Korean social media pages have been silent since February.
The Outpost was unable to confirm the current owner of the Booth's 20,000-square-foot warehouse at 123 W 3rd St. in Eureka, which also previously housed Lost Coast Brewery. But according to a press release issued by Tiger Group last week, the auction is being conducted by the present landlord.
"The landlord's decision to market the property to other uses creates an excellent opportunity for craft breweries, cider-makers and other food and beverage manufacturers to acquire top-grade equipment that continues to be maintained by one of the facility's brewers," Tiger Commercial & Industrial Senior Director John Coelhol was quoted as saying in the press release. "The property's numerous tanks are also suited to other processing industries."
Bidding for the auction is set to close on June 17.
###