Triple-murder suspect Mauricio Sanchez-Johnson has been booked into Humboldt County Correctional Facility after spending three months fighting extradition from Utah.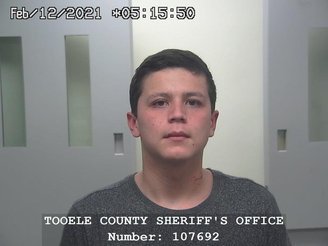 According to jail records, Sanchez-Johnson was booked at shortly before 6 p.m. Sunday. He is on the jail's "must go" list for arraignment on Wednesday.
Sanchez-Johnson, who turned 19 on March 1, is charged with murdering three people Feb. 10 in a home on the Bear River Rancheria. He allegedly shot Margarett Lee Moon and Nikki Dion Metcalf, both 40, before turning the gun on Moon's 16-year-old daughter Shelly Moon. All three were shot in the head.
The following day Sanchez-Johnson, accompanied by his mother's boyfriend, was arrested while driving east on Highway 80 in Tooele County, Utah.
Sanchez-Johnson faces not only murder and weapons charges but the special allegation of having multiple victims, a charge that makes this a capital case.
District Attorney Maggie Fleming has said she will not seek the death penalty. But if convicted of the special allegation, Sanchez-Johnson could be sentenced to life in prison without possibility of parole.