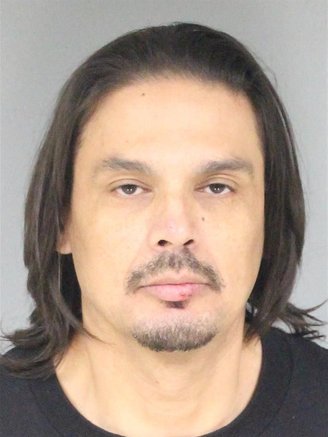 A local man arrested in Utah with triple-murder suspect Mauricio Eduardo Johnson was arraigned in a Utah court today on a charge of being a fugitive from justice.

Von Eric Keener, 46, appeared via video before Judge Dianna Gibson in Third District Court, Tooele County. Gibson told Keener he is a charged with being a fugitive, and he has "a no-bail warrant out of California."
"OK," Keener responded.
Asked if he wanted an attorney, Keener said "I have no job. Am I going to need an attorney, or are they just going to come and pick me up?"
The judge appointed a lawyer for Keener and told him to call the lawyer. She set his next hearing for the afternoon of March 23.
Keener was arrested Feb. 18 on Interstate 80 while riding in a car with the 18-year-old Johnson, the son of Keener's girlfriend. Johnson is suspected of shooting three people to death on Feb. 10 in a home on the Bear River Rancheria: Margarett Lee Moon, 40, her fiance Nikki Dion Metcalf, 40, and her 16-year-old daughter Shelly Moon. Two younger children in the house were not harmed. One of the kids called 911 to report the shooting.
At the time of the arrest Johnson's mother, Melissa Sanchez-Johnson, was reportedly driving in a separate vehicle behind Keener and her son. She was taken into custody but is not in jail now, a Tooele County Detention Center spokesman said. He said Mauricio Johnson remains at the detention center and has not been to court.
"We're holding him on an out-of-state warrant," he said.
Keener is on parole in California. Today he wore an orange-and-white striped uniform and a face mask.
PREVIOUSLY:
# # #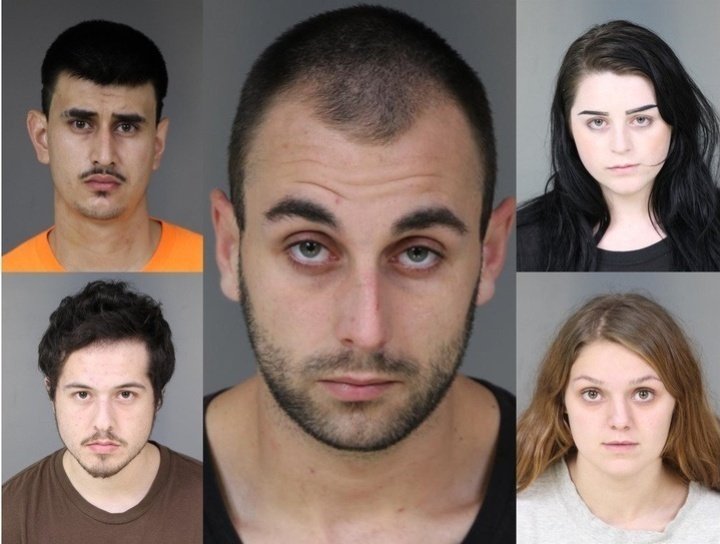 More than four years after Tyson Eduardo Claros was shot dead during a carjacking near Manila, attorneys are still trying to work out how much restitution the five defendants owe Claros's parents and step-parents.
Eddie and Cami Claros and Cristina and Michael Dennison are requesting compensation for lost wages during years of attending court hearings and meetings with law enforcement. They also want to be reimbursed for funeral costs, counseling sessions and other expenses.
Defendants Brandon Mitchell, Catherine Fode, Nicole Thomson, Hector Godoy-Standley and Cesar Valenzuela were sentenced to state prison for their roles in the December 2016 killing of the 20-year-old Claros. Mitchell, the shooter, and Valenzuela, who pleaded guilty to carjacking, are already serving their prison terms. The other three defendants have not yet been transported and were in court today for the hearing.
Defense attorneys have raised questions about some of the restitution claims, and Judge Christopher Wilson also noted there might be "some credibility issues."
For example, the judge said, Eddie and Cami Claros say they attended 32 two-hour meetings at the District Attorney's Office.
"I don't see how that's even remotely possible," Wilson said.
Also, payment was requested for "memorial jewelry and funeral keepsakes for family members" and for a dinner that may or may not be associated with the funeral.
"(Defense) counsel will want to scrutinize the requests," Wilson said.
Eddie Claros has asked to be reimbursed for lost wages at a rate of $169 per hour. And one of the claimants submitted a $23,000 bill for counseling.
Eddie and Cami Claros were watching the hearing via Zoom, and Wilson was about to have them testify about their claims and be cross-examined by defense attorneys. But then Deputy District Attorney Carolyn Schaffer, who had placed a phone call to the couple, said they didn't want to be questioned.
"They are experiencing a great amount of trauma at this time," Schaffer said. "Testifying would only increase the amount of trauma they are experiencing … I think they've reached their wits' end, and understandably so."
In the end, the judge set out this timeline: Schaffer is to have documentation of the claims to the court by Feb. 24. Defense attorneys have until March 10 to submit their responses. On March 19, Wilson will issue his tentative ruling. Also on that date, another hearing may be set for calling witnesses for cross-examination.
Wilson said he knows all involved are weary of the dragged-out proceedings. He hopes to soon "put the courtroom chapter of this tragedy to rest."
Fode is represented by Neal Sanders, Thomson by David Nims, Godoy-Standley by Russ Clanton, Mitchell by Andrea Sullivan and Valenzuela by Deputy Public Defender Casey Russo. Russo said today that because Valenzuela admitted only to carjacking, he should not owe restitution for any expenses relating to the killing.
PREVIOUSLY:
# # #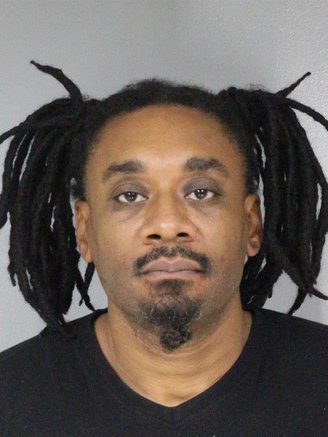 In other court news, as jurors are being summoned for the trial of rape suspect David Anderson II, attorneys are still discussing a possible settlement in the case.
This morning Judge Christopher Wilson agreed to meet privately with the prosecutor, Deputy District Attorney Stacey Eads, and Anderson's attorney Michael Acosta, to discuss ongoing negotiations.
In the meantime, should the trial proceed, a panel of prospective jurors is expected to be brought in Friday and questioned about their eligibility to serve.
Anderson has already been convicted of sex trafficking. He is now charged with raping and sodomizing a 16-year-old Eureka girl. At Anderson's preliminary hearing the judge dismissed a sex-trafficking charge for lack of evidence.
According to the teenage victim, Anderson told her during the sexual assault incident that "I could make a lot of money off you."
Eads refiled the sex-trafficking charge and Acosta filed a motion to dismiss it. Judge Larry Killoran granted Acosta's motion and the charge was dropped.
The next hearing in the case is scheduled for Thursday morning.
PREVIOUSLY: