100 Years!
In recognition of HSU's centennial celebration, today's Lowdown writeup comes to us courtesy of KHUM DJ and HSU alumni Mike Dronkers. -AG:
# # # # #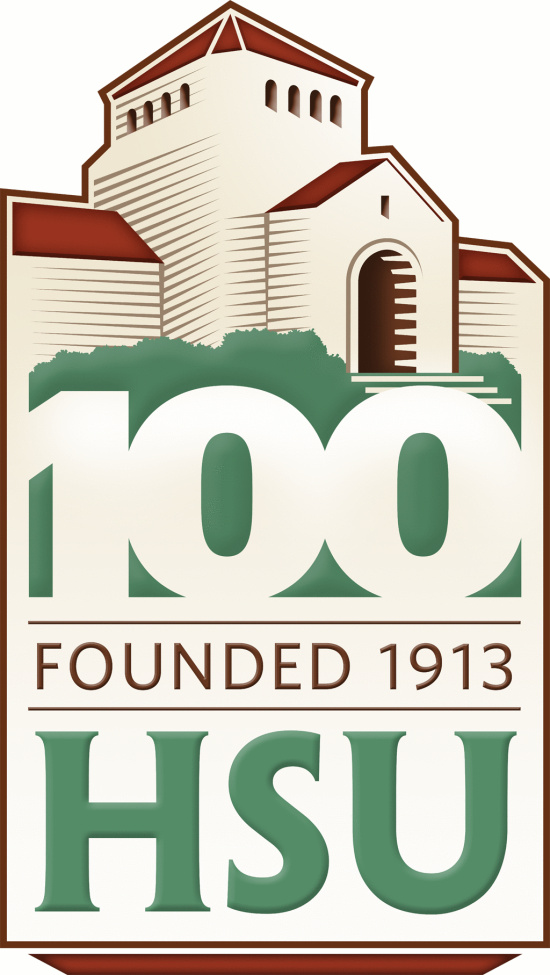 You know what Arcata would be without Humboldt State?
Willits.
For a century now, HSU has kept us from becoming full-on backwater burg. The school is our intellectual lifeblood, regularly drawing young minds and fresh ideas into the redwood curtain.
Today, HSU is the only reason performers like Emmylou Harris, Macklemore, Bill Maher, Wilco, and Reggie Watts know where Arcata, California is.
And the money. HSU is Arcata's main economic engine, employing thousands of people at state-level wages, often with precious benefits.
So happy 100th, Humboldt State. And thank you to the students, professors, and scientists who bring a little extra sunshine to Humboldt county. Think about them next time you're driving through Willits.
Humboldt State's centennial party is on Saturday from 4 p.m. to 7 p.m. on the Plaza.
Take a walk back in time at HSU's big Centennial kick-off party. Come on down to the Arcata Plaza, bring the family and be a part of the start of a yearlong celebrationThe Humboldt State 100th Birthday Festival features a range of entertainment for the whole family.

Enjoy free birthday cookies from Ramone's bakery, explore old time artisan demos, snap a photo in the kid's zone photo booth, revel at the antics of Leapin' Louie and Shae Freelove, and dance to all-day music with the Humboldt Folklife Society, while the Arcata Fire Department gives fire truck rides to kids.This event is free and open to the community!
The Lowdown Fun Committee
Larry Likes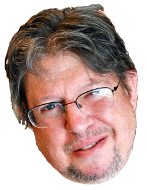 Events
Movie Showtimes
Broadway Cinema
2 GUNS: 1:25, 4:05, 6:35, 9:20
CONJURING: 9:30
DESPICABLE ME 2 2D: 1:50, 4:20
ELYSIUM: 12:05, 2:40, 5:30, 8:15
JOBS: 12:20, 3:10, 6:40
KICK-ASS 2: 1:55, 4:30, 7:05, 9:40
LEE DANIELS THE BUTLER: 12:00, 3:00, 6:05, 9:05
MORTAL INSTRUMENTS: CITY OF BONES: 11:50, 2:50, 5:50, 8:50
PARANOIA: 6:50, 9:25
PERCY JACKSON: SEA OF MONSTERS 2D: 12:10
PERCY JACKSON: SEA OF MONSTERS 3D: 2:45
PLANES 2D: 11:55, 2:20, 4:40, 7:00
THE WORLD S END: 12:45, 3:30, 6:15, 9:00, 9:30
WE RE THE MILLERS: 1:00, 3:45, 6:30, 9:15
WOLVERINE 2D: 5:25, 8:25
YOU RE NEXT: 1:30, 3:55, 6:20, 8:45
Mill Creek Cinema
ELYSIUM: 1:10, 3:50, 6:30, 9:05
JOBS: 3:15, 8:40
KICK-ASS 2: 1:20, 4:00, 6:40, 9:20
LEE DANIELS THE BUTLER: 12:00, 3:00, 6:00, 9:00
MORTAL INSTRUMENTS: CITY OF BONES: 11:50, 2:50, 5:50, 8:50
PARANOIA: 9:15
PERCY JACKSON: SEA OF MONSTERS 2D: 12:40, 6:05
PLANES 2D: 11:55, 2:20, 4:40, 7:00
WE RE THE MILLERS: 1:30, 4:10, 6:50, 9:30
YOU RE NEXT: 12:00, 2:25, 4:50, 7:15, 9:40
Minor Theatre
BLUE JASMINE: 1:45, 4:15, 6:45, 9:15
ELYSIUM: 12:55, 3:30, 6:10, 8:45
JOBS: 1:00, 3:40, 6:20, 9:00