Local Band Parody Hyped Billboard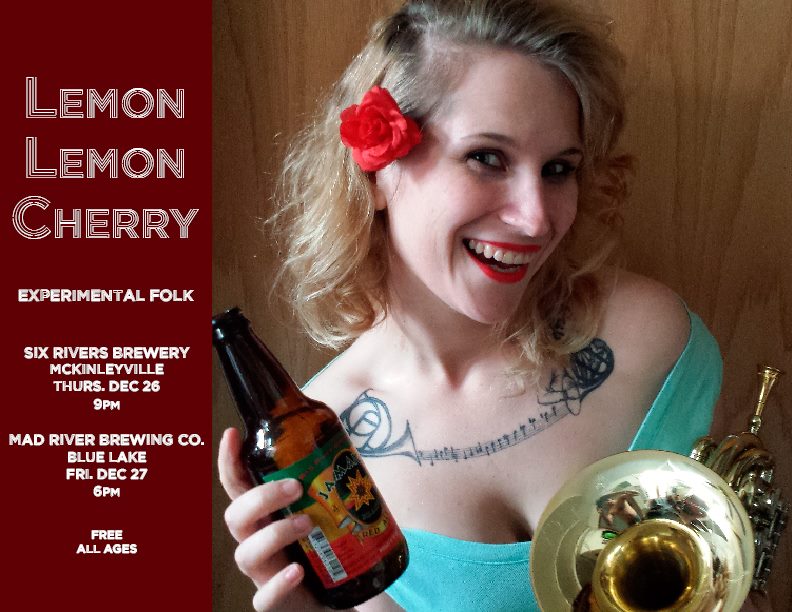 In the event that Christmas didn't kill you, there are a few out-and-about options dotting the mostly-on-hiatus Humboldt scene. Peruse below.
Now, if you award your entertainment dollar to those who find creative ways to go above and beyond promoting their gigs, note that only one group with a show Thursday took the time to parody the much-hyped #boobgate billboard on Broadway. See above. The lovely lady in the poster is none other than Anwyn Halliday, one half of local experimental folk duo Lemon Lemon Cherry. She and partner Chris Parreira will be singin' songs and blowin' trumpets tonight at Six Rivers Brewery. Friday night they'll do it again at Mad River Brewery.
Reward their sense of local humor by giving them your ears for a night or two, maybe.
-AG
The Lowdown Fun Committee
Andy Approves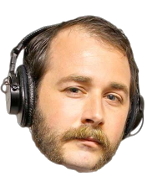 Events
Movie Showtimes
Broadway Cinema
47 RONIN 2D: 3:10, 9:05
47 RONIN 3D: 12:15, 6:05
AMERICAN HUSTLE: 2:10, 5:25, 8:40
ANCHORMAN 2: THE LEGEND CONTINUES: 11:55, 1:00, 2:45, 3:50, 5:35, 6:40, 9:30
FROZEN 2D: 12:00, 2:35, 5:15
GRUDGE MATCH: 12:55, 3:40, 6:30, 9:15
HOBBIT: THE DESOLATION OF SMAUG 2D: 1:20, 8:30
HOBBIT: THE DESOLATION OF SMAUG 3D: 4:55
HUNGER GAMES: CATCHING FIRE: 7:50
JUSTIN BIEBER S BELIEVE: 2:20, 4:40, 7:00, 9:20
SAVING MR BANKS: 11:55, 2:55, 5:55, 8:55
SECRET LIFE OF WALTER MITTY: 12:05, 2:50, 5:40, 8:35
WALKING WITH DINOSAURS 2D: 11:50, 3:15, 5:40
WALKING WITH DINOSAURS 3D: 12:50, 8:05
WOLF OF WALL STREET: 12:10, 4:05, 8:00, 8:25
Mill Creek Cinema
47 RONIN 2D: 3:10, 9:10
47 RONIN 3D: 12:15, 6:10
AMERICAN HUSTLE: 2:00, 5:15, 8:30
ANCHORMAN 2: THE LEGEND CONTINUES: 12:10, 3:05, 6:00, 8:55
FROZEN 2D: 12:50, 5:40
GRUDGE MATCH: 1:05, 3:50, 6:35, 9:20
HOBBIT: THE DESOLATION OF SMAUG 2D: 12:40, 4:20
HOBBIT: THE DESOLATION OF SMAUG 3D: 8:00
SECRET LIFE OF WALTER MITTY: 11:50, 2:40, 5:30, 8:20
WALKING WITH DINOSAURS 2D: 3:25
WALKING WITH DINOSAURS 3D: 8:15
WOLF OF WALL STREET: 12:00, 3:55, 7:50
Minor Theatre
HOBBIT: THE DESOLATION OF SMAUG 2D: 1:10, 4:45, 8:20
SECRET LIFE OF WALTER MITTY: 12:45, 3:30, 6:15, 9:00
WOLF OF WALL STREET: 12:20, 4:10, 8:00