Lowdown: Your Complete List of Mad River Festival Events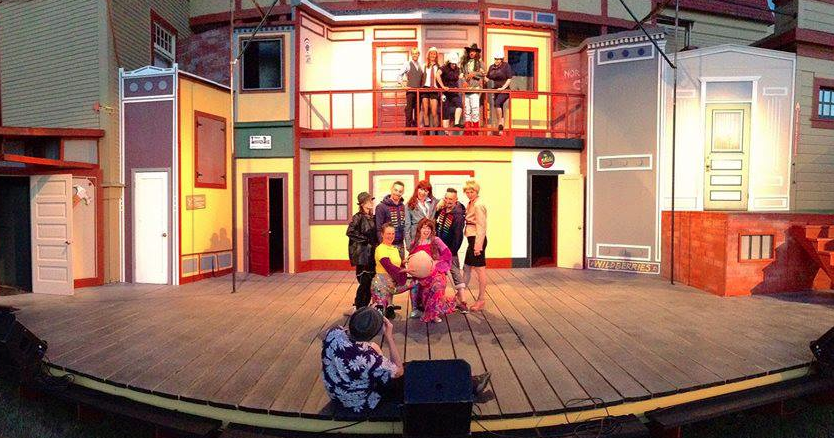 (Above: the cast and set of Dell'Arte's The Comedy of Errors.)
Pack up some folding chairs, roll up a blanket and head for 299. 'Tis outdoor theatre season, Humboldt.
Thursday marks the beginning of Dell'Arte International's Mad River Festival. The month long celebration of the arts — featuring plays, music, comedy and more — has been adding actual color to Blue Lake since 1991. (The "lake" on the other hand, has really phoned it in.) Let your Lost Coast Outpost provide you the complete rundown of performances: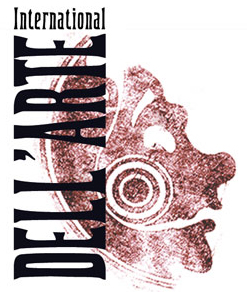 More info and tickets can be acquired on Dell'Arte's website. More Thursday events in your Lowdown below.
-Andrew Goff

The Lowdown Fun Committee
Larry Likes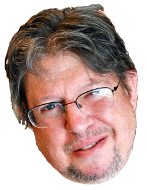 Events
The Comedy of Errors
Dell'Arte / 8 p.m. / $18
Set in a place much like the Arcata Plaza, at an event much like the Farmers Market, Dell'Arte puts an original twist on Shakespeare's outrageous farce.
View Comments
Movie Showtimes
Broadway Cinema
AFTER EARTH: 1:15, 3:50, 6:25, 9:00
EPIC 2D: 12:25, 5:35
EPIC 3D: 3:00
FAST AND FURIOUS 6: 12:30, 3:25, 6:20, 9:15
HANGOVER PART III: 1:50, 4:30, 7:00, 9:30
INTERNSHIP: 12:15, 2:00, 3:15, 4:55, 6:10, 7:40, 9:10
MAN OF STEEL 2D: 1:00, 4:25, 7:50
MAN OF STEEL 3D: 2:10, 5:30, 8:50
MONSTERS UNIVERSITY 3D: 8:00
NOW YOU SEE ME: 11:50, 2:35, 5:20, 8:10
PURGE: 12:10, 2:30, 5:05, 7:25, 9:40
STAR TREK INTO THE DARKNESS 2D: 11:50, 2:40
THIS IS THE END: 1:20, 4:00, 6:40, 9:20
WORLD WAR Z 3D: 8:00
Garberville Theater
Mill Creek Cinema
AFTER EARTH: 2:00, 4:30
EPIC 2D: 12:15, 2:45, 5:15
INTERNSHIP: 12:25, 3:15, 6:05, 9:00
MAN OF STEEL 2D: 2:10, 5:30, 8:50
MAN OF STEEL 3D: 12:01, 1:00, 4:25, 7:50
MONSTERS UNIVERSITY 3D: 8:00
NOW YOU SEE ME: 12:40, 3:30, 6:20, 9:10
PURGE: 12:35, 2:50, 5:10, 7:25, 9:40
THIS IS THE END: 1:20, 4:00, 6:40, 9:20
WORLD WAR Z 3D: 8:00
Minor Theatre
FRANCES HA: 4:55, 7:05
INTERNSHIP: 3:35, 9:05
MAN OF STEEL 2D: 5:25, 8:40
WORLD WAR Z 2D: 8:00