Friday, May 24, 2013's Lowdown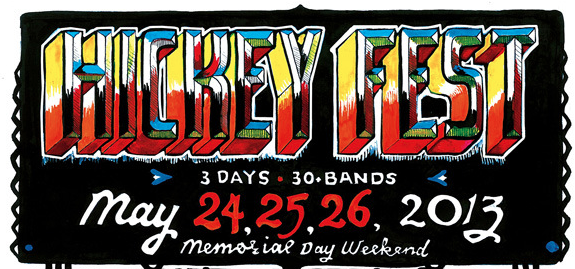 Like it or not, Humboldt's Memorial Day weekend has and will continue to be dominated by Kinetics for the foreseeable. And while your Lost Coast Outpost still allow ourselves to get swept up in the kookiness, maybe you're just burned out on that scene and want to get the hell out of Dodge. We get it.
Well then! If your budget inhibits you from traveling too far out o' town, may we suggest Hickey Fest? Over three days at the Peg House in Leggett this weekend, from Friday to Sunday, 33 bands will take the stage birthing an outdoorsy indie paradise in the process. The price of admission gets you shared camping at Standish Hickey State Park. (We guess "Standish Fest" wasn't edgy enough.)
Click here to view the Hickey Fest schedule. We are not proud, so we'll admit that if you recognize more than three (3) bands on that itinerary then you are in some sense hipper than the entire Lost Coast Communications staff combined (but you also should get a job).
For less remote HumCo options, see your Friday Lowdown below.

The Lowdown Fun Committee
Larry Likes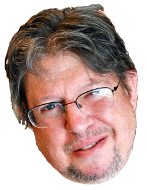 Events
Movie Showtimes
Broadway Cinema
EPIC 2D: 2:10, 4:45, 5:35, 7:20, 9:40
EPIC 3D: 12:20, 2:55, 8:15
FAST AND FURIOUS 6: 11:55, 1:55, 3:00, 5:00, 6:05, 8:05, 9:10
GREAT GATSBY 2D: 2:00, 5:15, 8:25
HANGOVER PART III: 12:55, 1:45, 3:30, 4:25, 6:00, 7:00, 8:40, 9:30
IRON MAN 3 2D: 2:50, 5:55, 9:00
IRON MAN 3 3D: 2:20, 5:25, 8:35
OBLIVION: 12:25, 3:25, 6:20, 9:15
STAR TREK INTO THE DARKNESS 2D: 12:00, 3:10, 6:15, 9:20
STAR TREK INTO THE DARKNESS 3D: 2:40, 5:45, 8:50, 11:35
Mill Creek Cinema
EPIC 2D: 12:40, 2:25, 3:15, 5:45, 7:30, 8:20
EPIC 3D: 11:55, 4:55
FAST AND FURIOUS 6: 12:00, 3:00, 6:00, 9:05
GREAT GATSBY 2D: 11:45, 5:50
GREAT GATSBY 3D: 2:45, 9:10
HANGOVER PART III: 1:45, 4:20, 6:55, 9:30
IRON MAN 3 2D: 2:50, 8:55
IRON MAN 3 3D: 11:50, 6:10
STAR TREK INTO THE DARKNESS 2D: 12:05, 3:10, 6:20, 9:20
STAR TREK INTO THE DARKNESS 3D: 2:20, 5:25, 8:30
Minor Theatre
GREAT GATSBY 2D: 5:20, 8:30
HANGOVER PART III: 4:20, 6:50, 9:20
STAR TREK INTO THE DARKNESS 2D: 3:05, 6:00, 8:55