Plan to Tour Humboldt's Haunted Houses

Well, it's another one of those years when Halloween is partially ruined by the dumb ol' Gregorian calendar/five day work week. The most debaucherous of holidays falls on a dumb ol' Thursday which means either you piss your boss off with a lackluster Friday or you get all ghouled up to celebrate October 26. The world needs a-fixin'.
Thankfully Humboldt's haunted house proprietors are an understanding lot. Local spook seekers have ample opportunities both this weekend and on actual Halloween to wet themselves:
The reigning champion of twisted The Haunted Kinetic Lab of Horrors returns to again make you question humanity's necessity. Guests will be taken on a guided tour of frightening imagery with proceeds benefitting Kinetic Grand Championship sculptures (scary in their own right, right?). Located on the corner of Eighth and N streets in Arcata, the lab is open from 7 p.m.-midnight on Oct. 25, 26, 27 and 31. $10.
A new terrifying challenger on Humboldt's haunt scene comes in the form of The Haunted Mill Tour. Blue Ox Millworks and North Coast Repertory Theatre team up and promise those who dare to attend "sexy zombies, demented blacksmiths and all manner of creepy crawlers." Tours at the millworks in Eureka depart from 8 p.m.-midnight on Oct. 25, 26, 30 and 31. $10.
OK, this one's only Halloween night. The Eureka High Players will stage A Midsummer Night's Scream in the high school auditorium featuring the teenage version of ghosts, mad scientists and the like. Creepiness is scheduled from 4-10 p.m.
Geez, are you and your sick buddies holding some sort of creep out house that the Lowdown doesn't know about? Well, why didn't you submit it? You're blowing it!
Oh, Wednesday stuff in your Lowdown below.
-Andrew Goff
The Lowdown Fun Committee
Larry Likes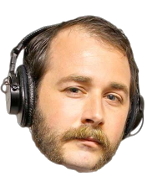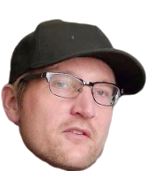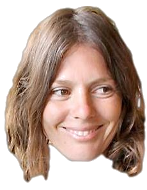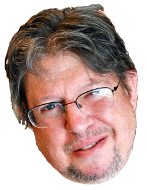 Events
R.O.T.O.R. (1988)
Arcata Theatre Lounge / 6 p.m. / $5
Science fiction action film starring Richard Gesswein. R.O.T.O.R. stands for "Robot Officer Tactical Operation Research Unit" and that means a crime-stopping robot which is unintentionally set in motion and is headed out the door in downtown Dallas, looking for crooks. Science Fiction Pint and Pizz
822-1220 / Web site / View Comments
Movie Showtimes
Broadway Cinema
CAPTAIN PHILLIPS: 11:55, 2:50, 5:55, 9:00
CARRIE: 1:05, 3:40, 6:15, 8:50
CLOUDY WITH A CHANCE OF MEATBALLS 2 2D: 12:05, 2:40, 5:10
CLOUDY WITH A CHANCE OF MEATBALLS 2 3D: 7:40
DON JON: 12:55, 3:20, 5:45, 8:10
ENOUGH SAID: 1:25, 3:55, 6:20, 8:45
ESCAPE PLAN: 12:35, 3:30, 6:30, 9:20
FIFTH ESTATE: 12:00, 3:00, 6:00, 9:05
GRAVITY 2D: 2:00, 6:45
GRAVITY 3D: 12:45, 3:10, 4:20, 5:35, 8:00, 9:10
INSIDIOUS CHAPTER 2: 1:10, 6:40
MACHETE KILLS: 1:30, 4:10, 6:50, 9:30
RUNNER RUNNER: 1:00, 6:05
RUSH: 3:45, 9:15
WE RE THE MILLERS: 3:15, 8:30
Mill Creek Cinema
CAPTAIN PHILLIPS: 5:20, 8:30
CARRIE: 4:00, 6:35, 9:10
CLOUDY WITH A CHANCE OF MEATBALLS 2 2D: 3:20, 5:50, 8:15
DON JON: 3:50, 9:25
ESCAPE PLAN: 3:30, 6:15, 9:00
GRAVITY 2D: 9:20
GRAVITY 3D: 4:40, 7:00
MACHETE KILLS: 3:40, 6:20, 8:55
PRISONERS: 6:05
RUNNER RUNNER: 4:20, 9:35
RUSH: 6:40
Minor Theatre
CAPTAIN PHILLIPS: 5:35, 8:40
FIFTH ESTATE: 5:45, 8:50
GRAVITY 2D: 4:40, 7:00, 9:20