Sherae O'Shaughnessy Would Like To Improve Your Love Life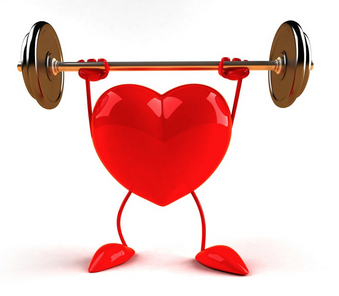 Not sure how common this knowledge is so we'll put it out there: Did you know that your Lost Coast Outpost operates out of the same building as a handful of fine local radio stations? 'Tis true! One of those stations happens to be 94.1 KSLG, which means that our mornings are enhanced by our proximity to the sunshine and profanity which daily emanates from the mouth hole of DJ Sherae O'Shaughnessy. She's a big clump of joy, she is.
Tonight up a Six Rivers Brewery, Sherae will host The Humboldt Hookup, a dating game show made more embarrassing by the fact that, should you participate, all the people in your small town get to place your game spittin' abilities under their judgment microscope.
As we were perusing today's Lowdown options, we said to ourselves, "You know who never gets any exposure …" So we busted into Sherae's booth, shoved our iPhone in her face and told her she had a minute to pitch Humboldt on her love-promoting gathering.
Like a pro, she took 17 seconds. Be sold below.
—Andrew Goff
The Lowdown Fun Committee
Mike Mandates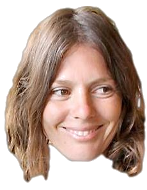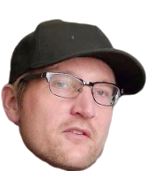 Events
Movie Showtimes
Broadway Cinema
BEARS: 12:05, 2:15, 4:25, 6:35, 8:45
BRICK MANSIONS: 8:00
CAPTAIN AMERICA: THE WINTER SOLDIER 2D: 11:35, 5:45, 8:50
CAPTAIN AMERICA: THE WINTER SOLDIER 3D: 2:40
DIVERGENT: 2:35
DRAFT DAY: 12:50, 3:35, 6:20
GOD S NOT DEAD: 12:20, 6:10
GRAND BUDAPEST HOTEL: 1:45, 4:20, 6:55, 9:25
HAUNTED HOUSE 2: 12:35, 2:50, 5:10, 7:25, 9:40
HEAVEN IS FOR REAL: 12:55, 3:30, 6:05, 8:40
LUNCHBOX: 12:00, 5:50
NOAH: 3:05
OCULUS: 1:30, 4:10, 6:50, 9:30
OTHER WOMAN: 9:00
RAID 2: 8:55
RIO 2 2D: 12:15, 2:05, 2:55, 4:45, 5:35, 8:10
RIO 2 3D: 11:30, 7:25
TRANSCENDENCE: 12:25, 3:20, 6:15, 9:10
Mill Creek Cinema
BEARS: 12:05, 2:15, 4:25, 6:35, 8:45
CAPTAIN AMERICA: THE WINTER SOLDIER 2D: 11:40, 2:55, 8:50
CAPTAIN AMERICA: THE WINTER SOLDIER 3D: 5:25
DRAFT DAY: 12:50, 3:35, 6:20, 9:00
HAUNTED HOUSE 2: 2:20, 4:40, 7:00, 9:20
OCULUS: 1:30, 4:10, 6:50, 9:30
RIO 2 2D: 11:30, 12:15, 2:05, 2:45, 4:45, 6:05, 7:25, 9:40
RIO 2 3D: 8:30
TRANSCENDENCE: 12:25, 3:20, 6:15, 9:10
Minor Theatre
CAPTAIN AMERICA: THE WINTER SOLDIER 2D: 5:45, 8:50
GRAND BUDAPEST HOTEL: 4:10, 6:40, 9:10
TRANSCENDENCE: 3:25, 6:10, 9:00