Lowdown: A Shroom is Born (VIDEO)

Even though all the free tickets got clicked up online rather quickly, the Lowdown would be foolish to not note that a musical group with 1.5 million Facebook fans is playing a free, experimental practice show at the Arcata Theatre Lounge tonight.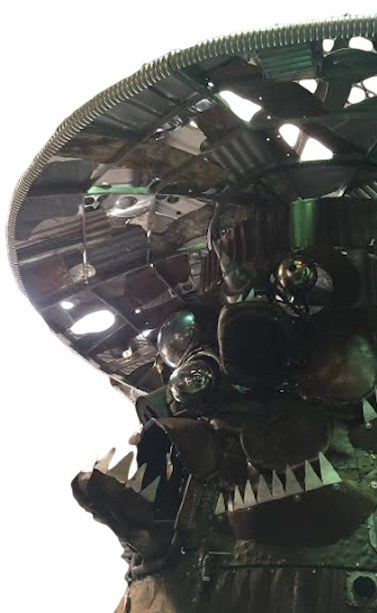 Why are regular EDM festival headliners Infected Mushroom in town? Tonight's ATL gig is a test run of their new animatronic stage set that's soon to be unleashed on eyeballs nationwide. Why Humboldt? Well, the gyrating, bulging, mass of shroom-shaped metal was designed and built over the last few months by local artists and El Pulpo Mecanico parents Jerry Kunkel and Duane Flatmo.
The few hundred Humboldters who were lucky and aware enough to snatch up free Infected Mushroom tickets online will get to see the giant, smoke-bellowing, strobe-lit monster's debut performance. We've heard rumor that some more tickets may be released at the door, but that's unconfirmed. If you have to miss it or if you want a vague preview of what to expect, check out the video below.
—Andrew Goff
The Lowdown Fun Committee
Godlin Gets Behind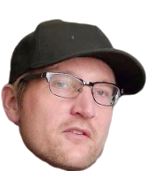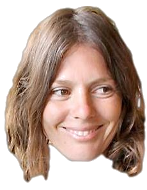 Events
Movie Showtimes
Broadway Cinema
AMERICAN SNIPER: 11:55, 2:00, 3:00, 5:05, 6:05, 8:10, 9:10
BLACK OR WHITE: 12:00, 2:50, 5:40, 8:35
BOY NEXT DOOR: 12:10, 2:30, 4:50, 7:15, 9:40
IMITATION GAME: 12:30, 3:15, 6:00, 8:45
INTO THE WOODS: 1:05, 6:30
MORTDECAI: 4:00, 9:25
PADDINGTON: 12:35, 3:05, 5:35, 8:05
PROJECT ALMANAC: 12:25, 3:10, 5:50, 8:30
SELMA: 12:15, 5:55
STRANGE MAGIC: 12:05, 2:40, 5:20, 8:00
THE LOFT: 1:30, 4:05, 6:40, 9:15
WEDDING RINGER: 1:55, 4:30, 7:05, 9:35, 9:50
WILD: 3:20, 8:55
Mill Creek Cinema
AMERICAN SNIPER: 3:00, 6:05, 9:10
BOY NEXT DOOR: 4:45, 7:10, 9:30
IMITATION GAME: 2:40, 5:25, 8:30
MORTDECAI: 4:15, 9:20
PADDINGTON: 3:30, 5:55, 8:10
PROJECT ALMANAC: 3:40, 6:15, 8:50
STRANGE MAGIC: 3:10, 5:45, 8:15
THE LOFT: 4:00, 6:30, 9:00
WEDDING RINGER: 6:50
Minor Theatre
IMITATION GAME: 3:15, 6:00, 8:45
MOST VIOLENT YEAR: 3:20, 6:10, 9:00
WHIPLASH: 4:10, 6:40, 9:10