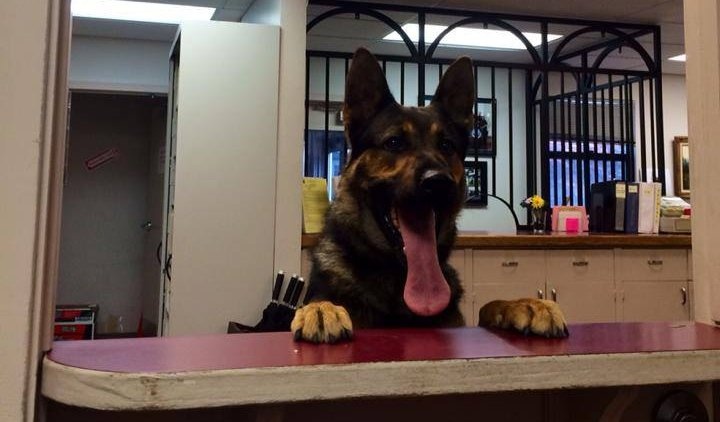 From the Fortuna Police Department:

At approximately 7:20PM, officers attempted to serve a Felony Warrant on Jesse Lussow (age 40 of Fortuna) in the 2500 Block of Hannah Court.

Upon arrival, Lussow fled out the back of the residence. A perimeter was established, K9 Nordy was deployed and shortly later, Lussow was taken into custody without incident.

The Fortuna Police Department was assisted by the Ferndale Police Department, Humboldt County Sheriffs Office, & California Department of Fish & Wildlife.
PREVIOUS NORDY: