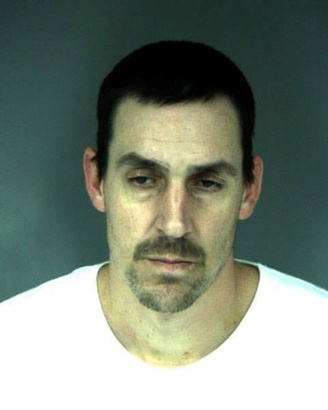 Blue Lake resident Robert Louis Huntzinger was acquitted of murder and burglary, but his legal troubles aren't over.

Huntzinger, 37, had three criminal cases pending when he was arrested for the slaying of Trevor Mark Harrison during a May 2015 marijuana transaction. Last month a jury found him not guilty, but the District Attorney's Office would like to see him in prison.
This morning Deputy District Attorney Trent Timm asked Judge Dale Reinholtsen to increase Huntzinger's bail and consolidate three separate cases that include charges of vandalism, possession of drugs for sale, possession of marijuana for sale, transportation of drugs, transportation of marijuana and possessing a firearm during the commission of a crime.
Huntzinger's attorney, Russ Clanton, told Reinholtsen this morning that the prosecution is motivated by "sour grapes." Timm denied that, saying he is "just a deputy district attorney doing his job."

Reinholtsen gave Clanton time to respond in writing to the motions, and another hearing was set for July 13.

The same jury that acquitted Huntzinger found his co-defendant, Billy Joe Giddings, guilty of second-degree murder for shooting Harrison to death. He is scheduled for sentencing next month and faces up to life in prison. Today Reinholtsen granted the prosecution's motion to dismiss two cases alleging Giddings had drugs in the jail.

Bail on Huntzinger's three pending cases is $100,000 and $50,000 for the alleged drug-related crimes and $25,000 on the vandalism charge.

He already has one strike under the state's Three Strikes You're Out law for a felony burglary conviction.
###