A second attorney was appointed today to defend Mario Nunez, one of three alleged gang members charged with murdering a 14-year-old Eureka boy nearly three years ago.

This morning Judge John Feeney granted attorney David Celli's motion to appoint Celli's law partner, Russ Clanton, as co-counsel for Nunez. He and Joe Daniel Olivo Jr. and his son Joe Daniel Olivo III are accused of killing Jesus Romero Garcia on Dec. 17, 2014. Garcia died from three knife wounds to the chest.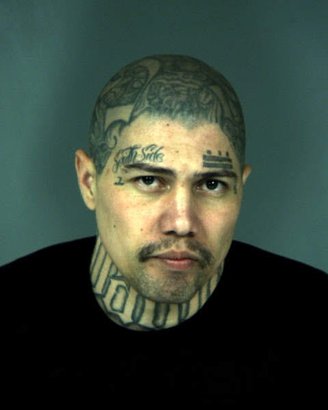 The District Attorney's Office has two prosecutors assigned to the case. Deputy District Attorney Luke Bernthal told Feeney this morning that's because there are three defendants, "one of whom is on a separate track in the Juvenile Court."

That is Olivo III, the person charged with the actual stabbing. He had just turned 17 when he allegedly knifed the younger teen. According to previous court testimony, Olivo was angry with Garcia for telling people he had requested protective custody while in Juvenile Hall.
Police have said all three defendants are affiliated with the Sureno gang. And all three reportedly went to the P Street apartment where Garcia had been hiding out because he was afraid. No one witnessed the stabbing because others in the apartment were in another room when the boy was attacked.
A fourth defendant, Nicholas Leigl, was originally charged with murder and spent 18 months in jail before pleading guilty to participating in gang activity. Leigl put the wounded Garcia in his car to take him to the hospital, but for reasons unknown they never made it.
The child was found the next morning, nearly dead, on a lawn about halfway to the hospital.
Nunez and Olivo Jr. remain scheduled for jury trial. Details of the younger Olivo's case are confidential.
###
PREVIOUSLY: