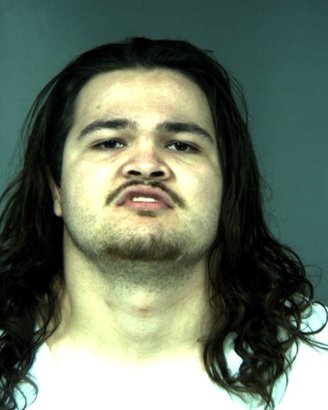 The jury trial has been postponed until Spring for murder suspect Gearold Sotolongo, accused of a videotaped stabbing outside the Hoopa Mini-Mart in February 2016.

This morning Judge Dale Reinholtsen granted the continuance after Deputy Public Defender Kelly Neel said she needs time to investigate just-received reports on the criminal history of victim Rodger Allan Yale.
Reinholtsen granted the delay today over the objection of Deputy District Attorney Roger Rees, who said Yale's criminal history is irrelevant.
"The victim was seated when he was approached and attacked," Rees said, noting that the event was captured on camera. "I don't see what would be relevant in the victim's violent history."
Neel said she appreciated Rees's comments, but it's her duty to fully represent her client. She said Yale had a "significant" criminal history.
Yale, 30, had been in an altercation with several people outside the mini-mart the morning of Feb. 13, 2016. He then sat down outside the store, and Sotolongo allegedly walked up and stabbed him once in the heart. Yale died in an ambulance. Medics had been trying to get him to a heli-pad to be airlifted to a hospital.
Sotolongo, 27, eluded law enforcement for nearly a month. He was arrested on a warrant March 9, 2016, at a residence on Tish Tang Road
Today Reinholtsen said that because Neel had just received the reports on Yale, and says she can't be prepared by the trial date of Nov. 13, he didn't want to risk legal error by insisting she go forward now.
But the judge said he's concerned that "we're starting to create a problem because we're log-jammed with all these continuances."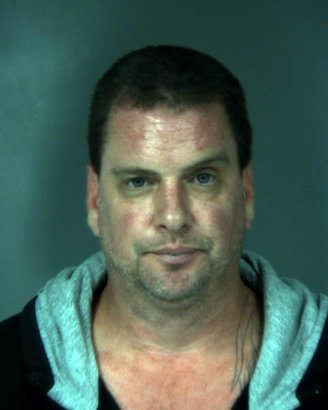 Two other homicide trials are scheduled to begin soon. In both cases the defendant has not given up the right to a speedy trial, so those matters would probably have delayed the Sotolongo trial. He has waived time, so his case is a lower priority.

One of those no-time-waived jury trials is that of Eric Jason Lively, whose case also was postponed this morning. Defense attorney Russ Clanton told Judge John Feeney he needs more time to review information from expert witnesses.
Lively, 45, is accused of deliberately running over and killing his neighbor in Shelter Cove on May 3. His trial was set to begin Nov. 6, and the continuance is brief: Jury selection is now scheduled to begin Nov. 20.
Lively remains in custody.