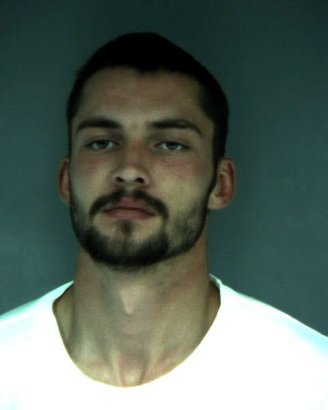 A Eureka man accused of murdering a teenage girl in June 2016 is scheduled for jury trial at last.

Yesterday morning attorney Russ Clanton, representing 23-year-old Maxx Carson Robison, told Judge John Feeney he is prepared to begin trial on Jan. 14 as scheduled. Clanton said he expects the trial, including jury selection, to last about four weeks.

Robison is accused of murdering 19-year-old Rihanna Skye McKenzie and attempting to murder her boyfriend Elisha Mansell as the couple sat in Mansell's car outside their rented room at McCullen's Motel in Eureka. Robison has acknowledged opening fire on the car, but says he had no idea anyone was inside. McKenzie was fatally shot, while Mansell escaped with just a bullet hole in his hat.
Robison has been in jail since just a few hours after the 3 a.m. shooting on June 30, 2016. His case has been delayed mostly because of turnover in attorneys, with his first lawyer leaving during the mass exodus from the Public Defender's Office after the county hired former Public Defender David Marcus.
According to testimony during Robison's preliminary hearing, Robison had gone to the motel to buy drugs from Mansell. The deal went sour, with Mansell coming out of the motel room packing a handgun and firing shots into the air.
Robison went home, where he lived with his grandmother, and got a semiautomatic rifle. He would later tell his fiance that he returned to the motel and fired shots to pay Mansell back for trying to intimidate him.
"There wasn't supposed to be anybody in (the car)," Robison told his fiance during a recorded jailhouse conversation. "There was just supposed to be a car. I was aiming at a car."
At one point, in January 2017, the papers had been drawn up for Robison to plead guilty to second-degree murder and be sentenced to 37 years to life. He changed his mind at the last minute and decided to go to trial.
The case is expected to be assigned to a specific judge on Jan. 11.
###
PREVIOUSLY: