A Mendocino County judge has been asked to rule on whether the Humboldt County district attorney can disqualify a second judge from presiding over the preliminary hearing of murder suspect Lorna Jean Leen.
Earlier this week Deputy District Attorney Roger Rees requested that Judge Kelly Neel be disqualified, without giving a reason other than the prosecution does not believe they can receive a fair and impartial hearing before Neel. Attorneys are allowed to disqualify one judge in a case without citing specific reasons.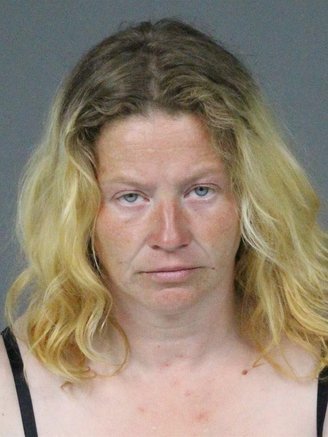 Now, however, Rees also is seeking to prevent Judge Gregory Elvine-Kreis from presiding over the hearing. The District Attorney's Office stated a specific cause (which is unknown) and Elvine-Kreis issued a response. Now Mendocino County Judge Ann Moorman has been asked to rule on the issue.
Leen and her teenage son are charged with murdering 16-year-old Brandon Brocious, who was stabbed to death at Oceanview Cemetery in August. The son is accused of being the stabber, with Leen's role so far unclear.
If Moorman rules Elvine-Kreis can't be disqualified, Leen's preliminary hearing will proceed Monday afternoon. If he is removed from the case, the hearing will be rescheduled.
Rees told Elvine-Kreis today that he expects the hearing to last three to four hours, with one civilian witness and two police officers testifying.
"The bulk of the testimony will be the civilian witness," Rees said.

That witness is a teenage girl, "Jane Doe," who reportedly witnessed the fatal stabbing. She is being represented while testifying by Deputy Conflict Counsel Meagan O'Connell.

Much earlier in the case, the Humboldt County Counsel's Office raised concerns about what Jane Doe could be asked about her own history.

Deputy Public Defender Casey Russo, representing Leen, also is expected to call witnesses. It is fairly unusual for the defense to call witnesses in a preliminary hearing.

Several of Brocious' family members, including his mother, father and stepfather, were in court today. Jane Doe also was there with an older couple.
###
PREVIOUSLY