As the judge and attorneys continued their discussions this afternoon behind closed doors, jurors in the David Alan Kobak murder trial were sent home and told to return tomorrow morning to hear closing arguments.
Both the prosecution and defense have rested their cases, and Deputy District Attorney Whitney Timm and Public Defender Casey Russo were scheduled to present final arguments at 2 p.m. It was closer to 3 p.m. when Judge Gregory Elvine-Kreis called the jury into the courtroom and said arguments had been postponed until tomorrow.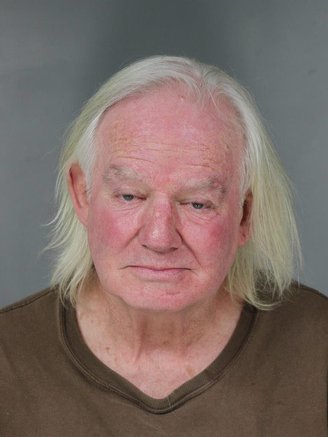 Kobak, 77, is accused of murdering his longtime friend Frederick Loftus during an alcohol-fueled argument in Kobak's apartment on Seventh Street. The 59-year-old Loftus was shot eight times with the semiautomatic rifle Kobak kept in his bedroom.
A major issue in the trial is Kobak's degree of intoxication, with Russo saying his elderly client was so drunk he may have shot Loftus during an alcoholic blackout. Kobak testified he has almost no memory of the shooting and zero memory of his post-arrest interview with Eureka police Senior Detective Ron Harpham.
Experts offered clashing opinions on what Kobak's blood alcohol level might have been at 6 p.m. on Aug. 25, 2017. A defense-hired expert offered a range from .178 to as high as .276. A local Department of Justice expert estimated it at .20.
Kobak was administered a breathalyzer test at 7:15 p.m., and the reading was .16. At shortly after 9 p.m. his blood was drawn, revealing a .147 alcohol level.
Loftus had a blood alcohol level of .17
During his now-forgotten interview with Harpham, Kobak was fairly clear on what happened: He was cooking dinner when Loftus became angry, insulting him and hitting him two or three times in the face. He walked from the kitchen to his bedroom, picked up his fully loaded rifle, walked out of the bedroom and shot Loftus.
The doctor who conducted the autopsy testified six out of the eight bullet wounds were potentially fatal on their own.
Kobak, charged with first-degree murder, has been in Humboldt County Correctional Facility since the night Loftus died. The two men had been friends for 30 years.
###
PREVIOUSLY: