Southern Humboldt resident Ryan Anthony Tanner has been scheduled for a May jury trial on 13 charges ranging from murder to domestic violence.

Defense attorney Russ Clanton entered not gully pleas on Tanner's behalf this morning during an arraignment before Judge John Feeney.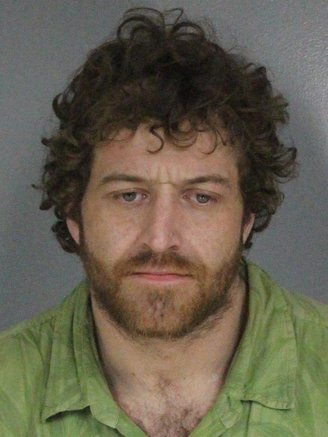 Tanner, 33, was held to answer after a lengthy preliminary hearing last month. The jury trial is set to begin May 17, with a trial confirmation on May 3. Clanton, appearing via Zoom, said he has a full trial schedule but will try to work around the date scheduled.
Tanner is accused of shooting 26-year-old Jason Todd Garrett to death with an assault rifle on Feb. 13. He also is charged with kidnapping Garrett and setting fire to the truck he had been riding in. The sole eyewitness, Christopher Champagne, testified he saw Tanner force Garrett into a bathtub and shoot him in the head. Champagne admitted to helping bury the body on Tanner's property on Crooked Prairie Road in the Ettersburg area. The body was exhumed after Champagne went to law enforcement, and Tanner was arrested shortly afterward.
The domestic violence charge relates to an alleged attack on Champagne's mother, who was Tanner's girlfriend at the time.
This morning Deputy District Attorney Jessica Acosta appeared for the People. Acosta and Deputy District Attorney Whitney Timm are prosecuting the case.
###