A Loleta teen accused of shooting three people to death on Feb. 10 pleaded not guilty today to three counts of murder, along with special allegations that could mean life in prison without possibility of parole.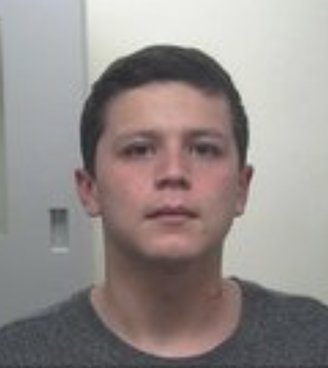 Defense attorney Andrea Sullivan entered the pleas this afternoon on behalf of 19-year-old Mauricio Sanchez-Johnson, who was booked into Humboldt County Correctional Facility on Sunday after being arrested and held for three months in Utah. He was returned to Humboldt County after Gov. Gavin Newsom signed an extradition warrant earlier this month.
Sanchez-Johnson appeared in court today via video from the jail. He was wearing an orange jumpsuit and a face mask. He answered all questions with "Yeah."
Judge Larry Killoran informed Sanchez-Johnson that the first count of murder was for Nikki Dion Metcalf, the second for Margarett Lee Moon and the third for "Jane Doe," who was Margarett Moon's 16-year-old daughter Shelly Moon.
Metcalf and Margarett Moon, who were engaged to married, were both 40.
In addition, Sanchez-Johnson is charged with personal and intentional discharge of a firearm, the so-called "Use a Gun and You're Done" law that can add 25 years to life to any prison sentence. Finally, he is charged with the special circumstance of committing multiple murders. A conviction could mean life without possibility of parole.
Killoran ordered that Sanchez-Johnson be held without bail, though he gave Sullivan permission to file a motion requesting bail at some point.
Sanchez-Johnson's preliminary hearing is scheduled for July 1. Deputy District Attorney Roger Rees, the attorney prosecuting the case, said he was not comfortable at this time estimating the length of that hearing.
"It could be a morning; it could be a few days," Rees said.
The hearing was scheduled for one full day after Sullivan made that request.
Coincidentally, Sullivan and Rees will likely be in trial together on another case on July 1. They agreed to request a day off in that trial if Sanchez-Johnson's preliminary hearing proceeds that day.
Sanchez-Johnson allegedly shot all three victims in their home on the Bear River Rancheria. He then headed east and was arrested the following day while driving through Utah.
PREVIOUSLY: