(VIDEO) Humboldt to Look Good on the BIG Screen
Yes, there is plenty to do in Humboldt on Friday (see below) and later this weekend but, for the most part, Humboldt steers clear of scheduling the type of large festivals for Labor Day weekend that it revels in for most of the summer. You got stuff to do. It's cool.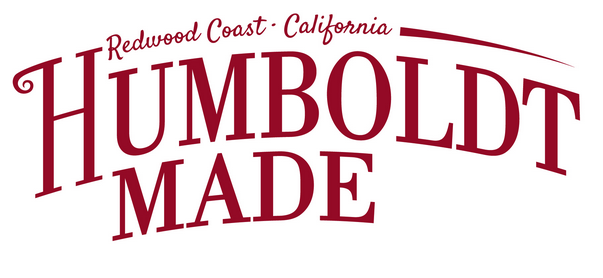 So looking forward to next weekend, we'll note here on the Lowdown that tickets are on sale for a pretty sizable Humboldt pep rally of sorts. On Saturday, Sept. 7 at the Eureka Theatre, the local business/community boosters at Humboldt Made are rolling out actual red carpets for an evening of short, beautifully shot films highlighting some of the fine, artisan, non-weed products produced behind the redwood curtain and the entrepreneurs who craft them.
Watch the trailer for the event above as well as a short (LoCO Exclusive! (kinda)) piece on locally based Baroni Jewelery below. Those look nice, right? Well, they were shot by Old Town denizen/2012 Ecomonic Fuel winner/friend o' the LoCO Malcolm DeSoto — he'll be in attendance next Saturday if you'd like to get hugged by him. (He's been referred to as "heartthrob.")

(Above: DeSoto/Dronkers)
Another potential highlight of the night: The event will be master-of-ceremonied by KHUM DJ and Humboldt County's Conan O'Brien Mike Dronkers. His quickness is intimidating, but he'll probably like you.
Anywho, snag tickets are here. Official words about the event here. Here's your chance to hobnob with Humboldt's doers. Don't blow it.
-Andrew Goff
Events
Movie Showtimes
Minor Theatre
BLACKFISH: 3:55, 6:10, 8:25
BLUE JASMINE: 4:15, 6:40, 9:10
CLOSED CIRUIT: 4:40, 7:00, 9:20