Thursday, Dec. 19, 2013's Chowdown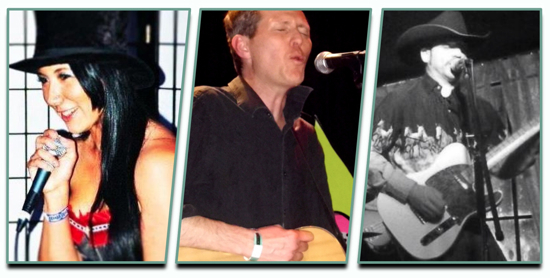 Savor this busy Thursday night, Humboldt. We are fast approaching our annual event dryspell which takes place between Christmas and when students return for the spring semester (with the exception of New Year's Eve, of course). This is not a drill:
Tonight at the Arcata Playhouse will be Robbie Fulks, a man who seems just a little too comfortable with his sickening ability to manipulate words and strings (see the vid below). He'll be joined on stage with Petrolia-raised-local-kid-gone-big violinist Jenny Scheinman. Added bonus: KHUM radio will give Fulks one of their intimate Upstage Live treatments today on ze radio at 4 p.m.
Sherae O'Shaughnessy will channel the spirit of the late Chuck Woolery during The Humboldt Hookup, a dating game show experiment taking place at the Robert Goodman Winery Tasting Room. It will get awkward, but there will be vino.
Cliff Dallas and the Death Valley Troubadours celebrate the birthday of guitarist Jimmy Mac at the Speakeasy. Have yourself a hoedown under the almost-real stars.
Again, this is a robust Thursday. The stuff mentioned above is really just the tip of the funberg. Peruse your Lowdown below for more.
-Andrew Goff
Events
Restaurants
Eureka
Arcata
Eel River Valley
McKinleyville
Trinidad
Blue Lake
East County
---
Movie Showtimes
Broadway Cinema
AMERICAN HUSTLE: 7:00
ANCHORMAN 2: THE LEGEND CONTINUES: 12:00, 1:00, 2:50, 3:50, 5:40, 6:40, 8:30, 9:30
BOOK THIEF: 12:05, 3:05, 6:05, 9:05
DALLAS BUYERS CLUB: 1:05, 3:45
FROZEN 2D: 11:55, 2:35, 5:15, 7:50
HOBBIT: THE DESOLATION OF SMAUG 2D: 11:45, 1:20, 3:25, 5:00, 7:05, 8:40
HOBBIT: THE DESOLATION OF SMAUG 3D: 12:30, 4:10, 7:50
HUNGER GAMES: CATCHING FIRE: 2:20, 5:35, 9:00
OUT OF THE FURNACE: 12:50, 3:35, 6:25, 9:15
SAVING MR BANKS: 7:00
THOR: THE DARK WORLD 2D: 12:50, 3:30
TYLER PERRY S A MADEA CHRISTMAS: 1:10, 3:55, 6:30, 9:10
Mill Creek Cinema
AMERICAN HUSTLE: 7:00
ANCHORMAN 2: THE LEGEND CONTINUES: 3:40, 5:40, 8:30, 9:20
DELIVERY MAN: 4:00, 9:10
FROZEN 2D: 3:00, 5:30, 6:35, 8:00
HOBBIT: THE DESOLATION OF SMAUG 2D: 3:30, 5:10, 8:50
HOBBIT: THE DESOLATION OF SMAUG 3D: 4:35, 8:10
HUNGER GAMES: CATCHING FIRE: 5:00, 8:20
OUT OF THE FURNACE: 6:30
Minor Theatre
HOBBIT: THE DESOLATION OF SMAUG 2D: 4:35, 8:10
HUNGER GAMES: CATCHING FIRE: 5:25, 8:45
PHILOMENA: 3:40, 6:05, 8:30