Saturday Lowdown: March for Science in Arcata
Above: Livestream from the DC March for Science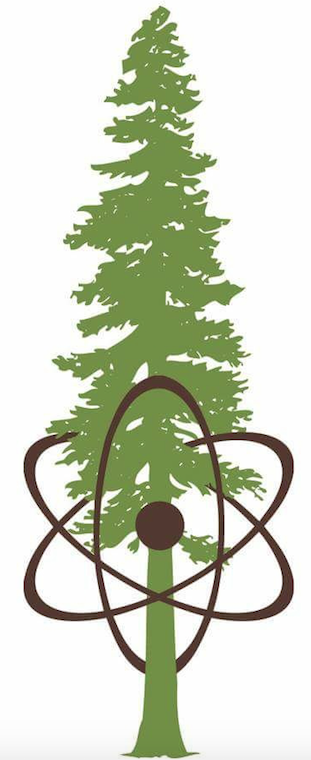 On Saturday hundreds of people in Humboldt are expected to join with hundreds of thousands around the world for the March for Science, an attempt to draw attention to the vital role science plays in society. Coinciding with Earth Day, it's estimated that over 500 cities will stage related events.
Locally, festivities will center in Arcata. Here's a quick rundown of the day's itinerary:
9 a.m.-1:30 p.m.: A Science Expo will be held at the D Street Neighborhood Center where attendees can learn about local science-based programs.
2 p.m.: A Science Rally will be held in the cul-de-sac near the center on D Street featuring speechifying from local scientists, teachers, elected officials and Tribal members.
2:45 p.m.: The March for Science will depart from the rally and make its way to the Arcata Plaza and then back to the rally site. Expect an abundance of clever signs.
4 p.m.: Back at the neighborhood center, break-out sessions aim to answer the "what do we do next?" question.
More details on the local version of the March for Science can be found on its Facebook event page. There's also a lot more happening locally this Saturday which is what your Lowdown listings below are for. —Andrew Goff
Events
Movie Showtimes
Broadway Cinema
BEAUTY AND THE BEAST 2D: 11:45, 2:45, 5:45, 8:45
BORN IN CHINA: 11:45, 1:50, 4:00, 6:10, 8:20
BOSS BABY 2D: 12:40, 3:10, 5:35, 8:10
FATE OF THE FURIOUS: 12:00, 1:35, 3:00, 4:50, 6:05, 7:55, 9:10
FREE FIRE: 12:15, 2:30, 5:10, 7:25, 9:40
GIFTED: 1:55, 4:20, 6:50, 9:20
GOING IN STYLE: 1:00, 5:40, 8:05
GROW HOUSE: 3:25, 9:30
PHOENIX FORGOTTEN: 12:05, 2:40, 4:55, 7:10, 9:25
PROMISE: 11:50, 2:50, 5:50, 8:55
THE ZOOKEEPER'S WIFE: 12:45, 3:40, 6:35
UNFORGETTABLE: 1:45, 4:15, 6:45, 9:15
Mill Creek Cinema
BEAUTY AND THE BEAST 2D: 11:45, 2:45, 5:45, 8:45
FATE OF THE FURIOUS: 11:50, 1:30, 2:55, 4:45, 6:00, 7:50, 9:05
GIFTED: 12:40, 3:10, 5:40, 8:10
PHOENIX FORGOTTEN: 1:50, 4:05, 6:20, 8:35
PROMISE: 12:10, 3:15, 6:15, 9:15
THE ZOOKEEPER'S WIFE: 12:05, 3:05, 5:55, 8:50
UNFORGETTABLE: 1:55, 4:25, 6:55, 9:25
Minor Theatre
50TH HUMBOLDT INT. FILM FEST: BEST OF FEST: 7:00, 9:30
BEST OF FEST: 47TH HUMBOLDT INTL. FILM FEST THROWBACK NIGHT: 7:00
HSU FILM FEST: 7:00
SHOT! THE PSYCHO-SPIRITUAL MANTRA OF MICK ROCK: 2:30, 7:30
T2 TRAINSPOTTING 2: 3:30, 9:00
THE LEGO BATMAN MOVIE: 1:30, 4:15
THE SENSE OF AN ENDING: 1:00, 6:30
YOUR NAME.: 5:00, 10:00