Tuesday, Dec. 31, 2019's Chowdown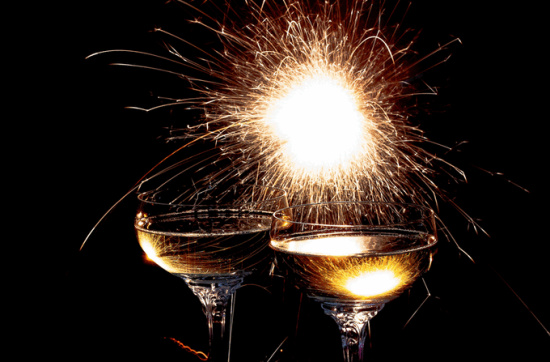 It's New Year's Eve, that special night when we say goodbye to the past and look forward to a fresh start, resolving to be healthier, more productive and just generally less crappy than we've been. And what better way to start your year off right than with a hangover? Don't worry about it. You have 364 more days to get things right. And This NYE is extra special, marking the end of a decade and ushering in the 2020s! Many establishments are even having a "roaring '20s" themed party to mark the occasion. Luckily for you, booze is legal this time.
Scroll through the LoCO Lowdown to find your party. And if you're looking for a less roaring good time, there's some more family friendly stuff in there too. Be safe out there, Humboldt!
Events
Restaurants
Eureka
Arcata
Eel River Valley
McKinleyville
Blue Lake
---
Movie Showtimes
Broadway Cinema
BOMBSHELL: 12:20, 3:10, 6:00, 8:40
CATS: 11:15, 1:35, 4:00, 6:30, 9:00
FROZEN II (2D): 11:20, 4:35, 7:05
FROZEN II (3D): 1:55, 9:30
JUMANJI: THE NEXT LEVEL: 12:35, 2:50, 3:30, 6:25, 8:50, 9:25
KNIVES OUT: 12:25, 3:25, 6:20, 9:25
LITTLE WOMEN: 11:30, 2:35, 6:05, 9:10
RICHARD JEWELL: 11:50, 5:50
SPIES IN DISGUISE (2D): 1:05, 3:40, 6:10, 8:45
STAR WARS: THE RISE OF SKYWALKER (2D): 11:00, 12:00, 2:25, 3:25, 5:50, 6:50, 9:15
STAR WARS: THE RISE OF SKYWALKER (3D): 1:30, 4:55, 8:20
UNCUT GEMS: 11:45, 3:05, 6:15, 9:20
Mill Creek Cinema
CATS: 11:10, 1:30, 4:00, 6:30, 8:55
FROZEN II (2D): 1:15, 3:50, 9:15
JUMANJI: THE NEXT LEVEL: 12:25, 6:15
JUMANJI: THE NEXT LEVEL (3D): 3:20, 9:10
LITTLE WOMEN: 11:50, 2:55, 6:05, 9:05
RICHARD JEWELL: 6:25
SPIES IN DISGUISE (2D): 11:30, 2:00, 4:30, 7:00, 9:35
STAR WARS: THE RISE OF SKYWALKER (2D): 11:00, 2:25, 5:50, 8:10, 9:15
STAR WARS: THE RISE OF SKYWALKER (3D): 1:30, 4:55
UNCUT GEMS: 11:45, 3:05, 6:10, 9:20
Minor Theatre
LITTLE WOMEN: 1:15, 5:00, 8:15
STAR WARS: THE RISE OF SKYWALKER: 2:15, 6:00, 9:45
UNCUT GEMS: 1:45, 5:30, 8:45