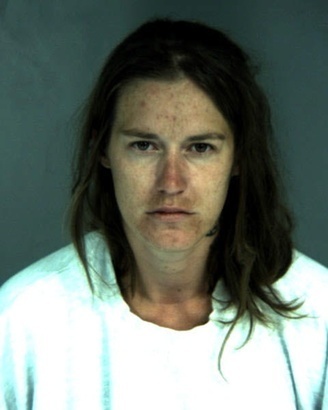 A Polish woman accused of killing her 7-week-old baby in August 2016 has pleaded not guilty by reason of insanity.

Ewa Misztal, who has already pleaded not guilty to killing her daughter Gigi Misztal, entered the second plea this morning before visiting Judge Leonard La Casse. The dual plea means a jury would first have to decide whether Misztal is guilty. If she is convicted, jurors would then have to determine whether she was legally insane at the time.
Gigi was pronounced dead at Mad River Community Hospital on Aug. 27. She was rushed there after her mother reported to a neighbor that the baby was blue and not breathing. Gigi had suffered multiple skull fractures.
Misztal, 28, is a Polish national but was living in an Arcata apartment at the time.
This morning La Casse, at the request of Deputy Public Defender Casey Russo, appointed local psychiatrist Dr. Robert Soper and also Dr. John Chamberlain, a psychiatrist and a professor of law and psychiatry at the University of California San Francisco, to examine Misztal. Deputy District Attorney Carolyn Schaffer also reserved her right to have a third doctor appointed, depending on what the first two say.
Russo said Chamberlain charges $300, which the judge thought was a "very modest fee" for someone with his qualifications.
"But $300 an hour can turn into $3 million in a New York minute," La Casse said. "I don't want to bankrupt Humboldt County."
He first said he was going to set a cap of $10,000 for Chamberlain's initial report, but later changed that to $15,000.
Legal insanity is defined as not being able to understand the nature and quality of the act, and to be unable to distinguish right from wrong.
A status hearing in the case is scheduled for Aug. 24.
Today defense attorney Russo told the judge that Misztal's first name, though spelled Ewa, is pronounced Ava.
###
PREVIOUSLY